The Non-profit Industry is a very wide industry that encompasses a large amount of different types of organizations.  Some businesses simply operate a soup kitchen and only offer meals to those in need. Others offer medical coverage and still others offer construction services for those in need of housing. Each type of mission brings its own unique risks.  That is why it is important for non-profit managers to partner with insurance agents who have knowledge in many different industries and agents who partner with a large amount of carriers. This can help the agent find the non-profit quotes from numerous carriers and will allow them to get your nonprofit more complete coverage and usually at lower rates on premium.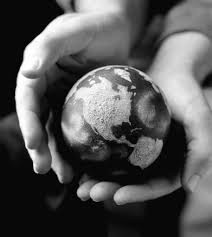 A lot of insurance carriers have restricted coverage for non-profit and charitable organizations due to a large amount of historical claims and their potential exposure from volunteers serving these organizations. A few carriers have taken a different approach to non-profits and created programs designed specifically to the unique needs of these businesses.  Below is a list of six coverages most non-profits will need.
General Liability
General Liability Insurance covers you and your organization from damages done to third parties as a result of the actions of your organization. These can be bodily injury claims and property damage to anyone who is not you or your employee.
Workers' Compensation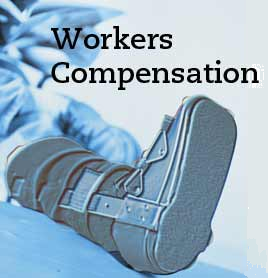 Workers' comp differs from General Liability because it protects your business from being liable to injuries that occur to your employees. It is frequently referred to as the 'Exclusive Remedy". That is because it will pay for employee medical costs, disabilities, and lost wages related to on-the-job injuries and accidents. Your organization will benefit from this policy by having the security that you will not be sued by your employees for accidents that occur as a part of your normal operations.
Commercial Auto
Commercial auto insurance for your vehicles is an important aspect of any business insurance program. This coverage provides protection against physical damage and bodily injury resulting from car accidents involving you or your employees. Most coverages also provide some protection from theft and vandalism.  Your organization does not have to own any vehicles to need some form of commercial auto coverage. For example, one of the most often overlooked business insurance coverage is Hired and Non-Owned Auto. Almost every business will occasionally utilize a personal, or non-owned vehicle for work related tasks. For example, your organization has an office staff member make trips to the bank to make a deposit of donations. Another example might be sending an employee to the restaurant to pick up food for volunteers. Every time someone uses a vehicle not owned by the non-profit to perform a business related function, the organization is at risk.
Cyber Liability
Most non-profit organizations think they are not at risk of a data breach. Many may think, I am a small organization with not much money, why would anyone bother to hack my organization. That is exactly what two small business owners thought when two of the largest data breaches in history occurred. Both the Home Depot and Target data breaches occurred by hackers first accessing a small business and then that small business had a vendor partnership with the larger business and that is how the hackers gained access.  If you store any information about donors or have a partnership with another organization, you could be at risk of a breach. Most cyber insurance plans can be added to a (BOP) at minimal cost to your organization.
Commercial Property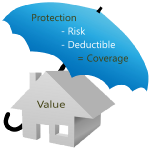 Commercial property is needed if you own property no matter the size of the premise. This will cover all property, including things like desks, chairs and anything physically attached to the building (i.e. shelvings, cabinets, etc.). Property coverage does not cover some specialized equipment like printers, computers or other office equipment. Coverage for this type of property would be covered under and Inland Marine Insurance Policy. These policies can easily be paired together under what is called a Business Owners Package (BOP). It is usually a good idea to ask your agent to quote a BOP because carriers are more likely to give your organization a discount on premium if you are carrying more than one coverage from them.
Owners and Officer's
Owners and officer's coverage might be the most important and frequently overlooked coverage for most non-profit organizations. The people who sit on your board are usually giving their time and expertise for free. Most just believe in you or believe in the mission of the organization. The last thing you want is for something to go wrong with your organization and them be liable for the actions of the organization.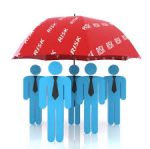 Owners and Officers Coverage is for defense costs and damages (awards and settlements) arising out of wrongful act allegations and lawsuits brought against an organization's board of directors and/or officers. Securing this coverage allows your officers to sit on your board and comfortably know they are not going to be liable for the actions of the organization.