17% Decrease for Workers Comp Rates in Connecticut
Connecticut Workers Compensation Rates will be declining in 2019 by an average rate of 17 percent. Marking the fifth straight year rates have declined throughout the state of Connecticut. Over the past five years rates have declined by an average of 3, 4, 11, and 14 percent. Altogether, these decreases amount to the Connecticut Business Community paying 50 percent less than five years ago. According to Katharine L. Wade, the Connecticut Insurance Commissioner, "This steady drop – nearly 50 percent over the last five years – has helped business owners with one of their critical operating costs – workers' compensation insurance."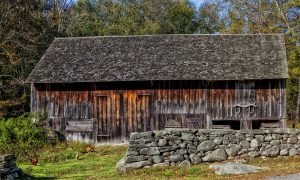 What Contributed to Declining Connecticut Workers Comp Rates
A number of factors have contributed to the significant decline in Workers Comp Rates. In relation to the reasons for the decline Wade said, "The rates reflect an ongoing decrease in the number of workplace injuries and claims filed. We are also seeing, on average, lower medical costs per claim." The decrease in workplace injuries is predominantly related to business owners throughout the state of Connecticut paying more attention to workplace safety. The state is also seeing lower medical costs per claim.
Additionally, a consistent decline in claim frequency since 2010 and per case indemnity costs continue a slow but consistent decline, from $31,611 in 2013 to $29,193 in 2016. An indemnity claim protects an employee against damages. The Workers Comp Policy offers medical coverage, lost-wage replacement, permanent disability benefits, vocational rehabilitation, and even death benefits for family members. Within the insurance industry, professionals categorize claims into two classes: indemnity and medical-only. An indemnity claim occurs when an employee becomes injured on the job and cannot return to work until the injury heals or the injury becomes permanent. A medical-only claim applies when the employee immediately returns to work after the injury.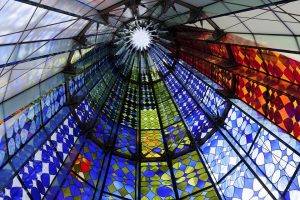 What is Unique about the Workers Compensation System in Connecticut?
Connecticut was one of the first states to enact Workers Compensation Legislation in 1913 with the Workers' Compensation Act (also known as Chapter 568 of the Connecticut General Statutes). The primary purpose of the Act has always been to provide wage replacement and medical treatment for employees who have been injured, disabled, or killed while on the job. While the state of Connecticut was an early adopter of the workers compensation system, this was a time period when many states began to adopt some form of workers compensation system throughout the first few decades of the twentieth century. With the onset of the industrial revolution, states realized that there was a need for a strong workforce. One way states went about guaranteeing there would always be a strong and healthy workforce in their state was to develop some form of a workers compensation system. Just five years ago in 2013, the state of Connecticut celebrated 100 years of such a system. 
The basic structure of the original law still survives despite four major revisions and numerous smaller modifications. Connecticut is a No Fault State meaning the workers compensaiton system provides benefits to employees no matter who was at fault for the injury or illness.  Within the state of Connecticut injured employees are provided medical treatment, wage replacement, vocational rehabilitation, jon retraining, dependents death benefits, and relapse benefits.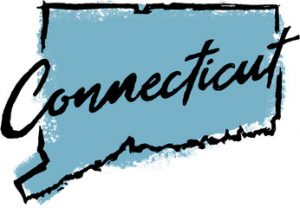 What can Business do to Maximize Declines in Connecticut Workers Compensation Rates?
Implement a Safety Program
A Safety Program is the single most effective way to limit the frequency and severity of insurance claims within a business. Limiting claims can have a long term positive impact to your business when it comes to purchasing commercial insurance. This is because it will have a positive impact on the businesses experience modification rating, which is one of the most impactful measurements underwriters use when they decide if they are going to offer your business coverage and how much to charge for that coverage.
Include a Return to Work Program
Incorporating a return to work program into your safety program is a great way to positively impact your experience modification rating for years to come. This is because the quicker an injured employee returns to work, the more likely they are to return to permanent work. This is how a business can limit the damage to the business when it does experience an injured worker.
Shop Around Your Policy
Shopping around your policy is something you should do periodically. If not every year, at least every few years in order to make sure your current insurance carrier is competitive with the current market. It is not a wise decision to switch each year based upon a modest decrease in premium, but it is wise to keep your rate competitive.
Partner with an Independent Agent
One of the best ways to shop around your insurance policies is to partner with an independent insurance agent. An independent agent can shop around your policy for you and they have the inside knowledge to know which carriers are hungry to quote your industry or the coverages you are looking for. This can save you time and money when purchasing commercial insurance.