Are Construction Contracting Risks hard to quote or impossible?
Working with artisan contractors for commercial insurance can be an exciting struggle. The benefit of working with companies that build or fix our homes and businesses every day is a rewarding challenge. That challenge can be tough to explain. Especially to someone who is just wanting to get their business quoted and move on with their day or with some one who has never experienced a claim. Below are some key things to consider when helping business owners search for commercial insurance.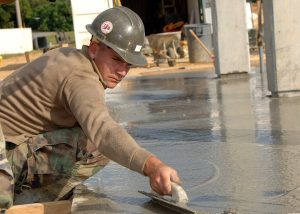 Why is contracting so hard to quote?
Contracting companies or Construction firms that perform building work represent some of the highest risk industries. They represent such a high risk because of the nature of work that is being performed. This means the potential for a claim to take place is high and the potential severity of that claim is also extremely high. Meaning the possibility of the claim taking place is high and when the claim happens there is a good chance it would be a severe and expensive claim.
What are the types of things that will cause a claim?
Construction and contracting see a variety of claims causes that make it a little scary for an insurance company. They are unique in that they have the ability to see virtually all types of claims you would see. Slip and falls, lifting strains, repetitive motion claims are ones any basic shop operation could have. Contractors also perform work outside of their shop, so motor vehicle accidents become a concern. Falls form heights can be one of the biggest concerns that can make a huge difference for most contractors wanting to get out of the state fund and with a competitive market carrier.
How can I set my firm apart from the rest?
As an Insurance Agent that specializes in hard to write workers comp, my approach when tasked with quoting a difficult scenario is to focus on the primary concern and risk. As a business owner, the first thing you want to look at is the biggest risk you have to your company which in turn will be the biggest risk to your workers comp carrier. The three biggest concerns being falls from heights, motor vehicle accidents and lifting exposures. This means any way you can limit the exposure or minimize the impact of these the better chance you have of getting quoted. Below are areas that you can look at:
As for height exposures: What is the maximum height in feet you work off ground level? The lower the number the better, but if you are doing work above ground level it is important that you know what the level is. Having a hard cut off point is important. Most importantly, how much opportunity do you have for work higher off the ground. If most of your productive work is less than 10 feet off the ground, but one small job a year is 25 or 30 feet off the ground, You may need to ask the business owner if it is worth paying more for insurance just to work this one job per year? Besides limiting operations, the business owner needs to comply with OSHA tie off requirements and they need to have strict protocols regarding work performed off ground level in their written safety program.
As for Motor vehicle accidents: Are you doing most of your construction work local or long distance? If working outside your local area, do you have multiple locations or crews based in different areas? This can sometimes be a way to limit having employees travel farther and limit your exposure. Besides limiting the travel area, check Motor Vehicle Records on all employees who will drive at time of hire and at least once per year. This is standard for most companies and your Commercial Auto Carrier is likely going to do this anyway. Reviewing and removing higher risk drivers from your driver list can help you with workers comp. Of course, it will save you money on your commercial auto policy ass well if you have one.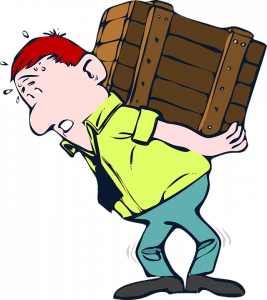 Lifting exposures: Generally, are your employees lifting over 50lbs on their own? If so, find a different alternative to lifting like a dolly or something to assist in the lift. That can also be a mechanical hoist or a 2 wheeler to move heavy items.  It could also be requiring team lifting for objects over a certain weight. All of these strategies can limit this risk for your business. Safety programs are crucial to have in place for businesses dealing with heavy lifting. Accidents are eventually going to happen and when they do, a well-documented safety program can be the difference in being dropped for your carrier or not.
Working to improve these areas can help with many things for your construction business. Employees will see that you care for their well being, which in itself can be helpful in the quoting process. The safety protocols will help reduce your employees risk of a workplace injury and in most cases this can help the business get better, more aggressive quotes for workers comp insurance. I have seen in many states this savings can be over 50% for a carrier who has to go to the state fund vs the competitive market quotes. That's like getting a half-off coupon for your workers comp.