6 Insurance Policies an Exterminator Should Secure
An Exterminator is someone whose occupation is primarily the extermination of troublesome rodents and insects. They attempt to rid a property of multiple types of insects for both personal residents and commercial dwellings. For purposes of workers compensation insurance exterminators are classification code 9014. Because the essence of an exterminator business is keeping unhealthy critters out of people's lives. With this business, comes an enormous amount of risk. Here are six types of insurance all exterminator businesses should consider securing.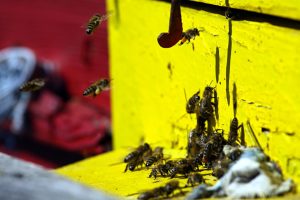 General Liability
General Liability Insurance is designed to cover basic liability a business faces to outside third parties. It covers common slips, trips, and falls that occur because of the actions of your exterminator business. It is crucial to remember the policy is not all encompassing. There are several types of liability that are not covered within a general liability policy. For this reason, it is important to partner with an independent insurance agent to make sure your business covers all risks.
Workers Compensation
Workers Compensation Insurance is required by law for most businesses in most states. Some states have exceptions for businesses depending upon industry, revenue, and number of employees. Even if your business is not legally required to carry coverage, it is usually in your best interest to secure coverage. Workers Comp covers employees when they are injured for medical costs and some lost wages when they are hurt and not able to work. It covers the business in the form of not having to risk being sued when an employee is hurt within normal business operations.
Professional Liability
Professional Liability Insurance will protect an exterminator business from the expert advice and services it offers. If an exterminator overlooks termite damage or misapplies a chemical, the business may be liable to damages resulting from those mistakes. Without professional liability in place, these are damages the business is liable for if a lawsuit is brought by a third party.
Pollution Liability
Pollution Liability Insurance is offered on either a claims made or occurrence basis. This means a Claims Made Policy covers insurance claims based upon the time period the claim was filed. An Occurrence Policy covers a company based upon when the claim occurred.  Pollution Liability provides coverage for third party bodily injury, property damage, defense, cleanup, and related defense costs as a result of pollution conditions.
Commercial Auto
If an exterminator business has employees who drive from location to location as a part of their job, some form of commercial auto insurance is necessary. If the business owns the vehicles being used, a standard commercial auto policy is all that is necessary. If the business has employees who use leased vehicles or their own personal vehicles, a hired and non-owned auto insurance policy should be added to the businesses Business Owner's Package (BOP).
Umbrella Coverage
Umbrella Insurance is a cost effective way to ad to the limits of existing policies. The key portion of this policy for business owners to remember is that an Umbrella Insurance Policy only kicks in if the underlying claim is covered. This means that if a business has property damage that is covered by an in place commercial property policy and the damages are larger than limits of the policy, the umbrella policy will cover the additional damages up to the limits of umbrella policy. For this reason, it is a good idea to have an umbrella policy added to a business owner's package.