Insurance Shopping is a wise thing for a business owner to do if not every year, at least every few years. It is not wise to switch carriers frequently based on a slight drop in premium, but it is wise to look around in an attempt to make sure your carrier is competitive with the marketplace. Here are five things to keep in mind when looking in to insurance shopping.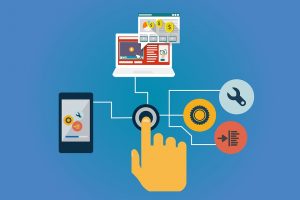 Understand the Value of an Independent Agent
An independent insurance agent is valuable to a small business owner because they are not attached to any one insurance carrier. The fact that they are independent allows the agent to give business leaders advice about each policy and each carrier. They can show you which policy offers the lowest premium and they can give you additional information about each carrier. Margins within the insurance industry are very small. When one insurance carrier is offering a similar policy for a significantly lower premium, there is usually a reason for the premium being lower and that reason is rarely because it offers more coverage or the carrier provides better service of that policy. An independent insurance agent can tell you what to expect when partnering with each individual insurance carrier.
Bundle Policies
Bundling policies is a good idea for a small business for a number of reasons. First and foremost, bundling all coverages with one insurance carrier in a BOP prevents there being gaps in coverage. A gap in coverage occurs when two policies that deal with a claim have exclusions pertaining to the particular claim. Bundling policies with one carrier allows the agent to make sure these gaps do not exist and your business is properly covered.
Do Not Prioritize Price
Price should be one of a number of factors to consider when deciding which policy and which carrier to go with. Margins in the insurance industry are very tight. When a business owner bases their decision primarily on price, they are taking the risk of purchasing an inferior coverage. When a claim occurs, the business should be prepared for less coverage when they decide to go with a significantly cheaper policy.
Analyze your limits
As your facility and equipment age, it is wise to speak with your agent about what exactly is the value of those pieces of equipment. If a piece of equipment is crucial to or business being able to operate, replacing that equipment quickly is important to the ongoing operation of the business. If this is not the case, it might be better to lower the limits of a policy. This is especially important when it comes to old vehicles or old equipment. If the business owns a vehicle that has a value that is similar to what the deductible might be, it might be better for the business to just deal without the vehicle or purchase a new vehicle. No matter what the situation is for your business, it is worthwhile to discuss lowering your limits with your insurance agent from time to time.
Consider an Umbrella Policy
An Umbrella Insurance Policy is designed to sit on top of all existing insurance policies when the limits of those policies have been exhausted. The coverage provides an additional layer of security to businesses that are at risk for being sued for damages to other people's property or injuries caused to others in an accident. Many times adding an umbrella policy is a more cost effective way to add additional coverage to your policies.