Risk mitigation standards to keep in mind when using Subcontractors:
The topic of subcontracting comes up in several scenarios when it comes to small businesses, especially contracting and construction. This topic can bring up many questions from a legal, tax, and insurance standpoint. I'll leave the legal and tax part to your Attorney and CPA. Here we will discuss, from an insurance standpoint, how to protect yourself and your business.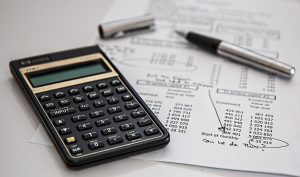 Subcontracting in the perspective of 1099's vs W-2 employees is generally  a very grey area with most contractors. It does not have to be. Here is why. Working with your independent insurance agent should allow you to determine if your employees truly are 1099 or traditional W2 employees. Many business owners think they have contractors, but to the letter of the law the workers are employees and require your business to cover them under a workers' compensation policy. When it comes to General Contractors and those who have true subcontractors working for them, you still need to make sure you are protecting yourself.
Most business owners have chosen to utilize subcontractors for a combination of the following reasons: a specialized trade your business does not primarily do, the contractor is brought in for a specific job for a specific purpose, & this person or company you have "hired" is not an employee so you are not providing any typical employer benefits and it is your intent for them to cover their own business liabilities on their own in hopes of taking this off of your company. At least partially take this risk off of your company. When it comes to managing your risk, many business owners wonder, am I doing everything I can to mitigate these risks? There are many benefits of subcontracting work out, but if not done properly you are opening yourself and your business to a significant amount of liability. This liability could be costly, even detrimental to your business.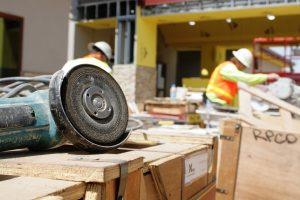 Here are a few basics requirements that you will want to make sure you verify with all of your subcontractors before they step onto your jobsite:
Confirm proof of Basic Insurance Coverages:
                General Liability: (Common Limit Amount $1Million Per Occurrence/$2Million General Aggregate) This coverage varies from company to company, but the basic coverage is intended to protect from damages to 3rd parties as a result of the business operations for the company being insured. So if your subcontractors work operations cause physical damage or bodily injury to someone (excluding employees). This policy is a basic protection to cover those types of damages. For most artisan subcontractors we typically recommend a minimum limit of $1 Million per occurrence with a $2 Million General Aggregate limit.
                 
                 Workers Compensation: This coverage is intended to cover medical expenses and a portion of lost wages for injuries incurred on the job for employees working for the business. This in particular is commonly overlooked since many subs are owner only companies, however if that owner only company despite not being required by law to carry workers comp gets injured on your jobsite you could see some liability for that. Making sure they provide a certificate of insurance to protect yourself. (Please note: current insurance certificates also point out if any officer the company are excluded from coverage; if you have a sub that does not have employees and they are excluding themselves then their coverage might not be sufficient to protect you)
                Commercial Auto: (Common Limit amount ($1 Million) With some projects there are many vehicles used in the course of the operation. Whether going from one jobsite to another but also going to pick up supplies. Making sure your subs have Commercial auto liability coverage. At least making sure Hired/Non-Owned Auto endorsements are added to their General liability/BOP policy can be a minimum coverage to consider if they truly don't have any vehicles.
                Umbrella/Excess Liability Policy (amount needed will vary): Umbrella limits to increase the liability limits can be important especially depending on the size of the project and how many contractors your sub works for, a standard $1M/$2M General Liability Limit might not be sufficient. The reason for this is a $1 Million Occurrence limit on General Liability means the most one claim would pay is $1 million. If a sub has 2 claims of that amount, then they do not have any more coverage as their limits have all been used up on a $2 million General aggregate limit. For a small contractor having a $1 Million-$2 Million excess liability limit can be a good buffer to extend that, however for larger contractors this can easily go up to $5 Million or $10 Million and sometimes even higher.
If a subcontractor is doing major projects for you and several other general contractors but doesn't have higher limits, one or two major claims could potentially wipe out their insurance limits leaving no coverage for the remainder of a policy period. If you have several projects that are total over the subs limits or if you have a multi-million-dollar project, the liability limit of some subs might not be to the level they should be at in the event of a catastrophic claim especially.
                Waiver of Subrogation & Additional Insured: Additional Insured wording for the General liability and Commercial auto coverage and Waiver of subrogation on all three lines of insurance are two good ways to keep your company further protected as the General Contractor. An additional insured endorsement adds certain protections to the Additional insured for jobs the sub works on for you and the waiver of subrogation protects you from the subs insurance company from going after your company for damages. Keep in mind, these are sometimes put on a blanket or individual basis. The blankets in particular typically require a Written Contract between you and the subcontractor. Which leads me to….
                Have a Written Contract: This day in age there is no good reason not to have a written contract of some sort for business conducted, especially in the construction field. Too many things can go wrong so it's best to have a written contract. Especially on that has a Hold Harmless Agreement, insurance requirements with the above minimums and including the Waiver of Subrogation & Additional Insured requirements for applicable policies. There are many samples of contracts you can find online, as always, check with your attorney to make sure it has everything you need as well.
                Screen Certificates of Insurance: In a time where insurance policies can be very costly, some sub-contractors do try to skirt the system. Fraudulent certificates of insurance whether they are for policies that never existed or for policies that have expired and the sub altered the dates these do unfortunately happen. The best way to keep from becoming a victim of this is to have certificates of insurance sent from the subcontractors Insurance Agent and make sure you are listed as a Certificate Holder. This way their agent will be able to let you know if a policy is cancelled before the expiration date.
These are just a few basics policies you will want to make sure you require from your subcontractors. Consulting with your Insurance Agent and your attorney can be best practices to make sure you doing everything you can to protect yourself. and your business.