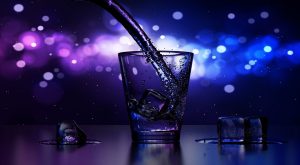 Liquor liability insurance is a coverage that all restaurants, bars, clubs or any establishment that sells alcohol needs to have in place. This coverage is very important because when you sell or serve alcohol you open yourself up to be liable for damages or injuries caused by intoxicated people. These types of damages could include fights, automobile accidents, etc. When we first think of who is at fault the initial reaction is to blame the intoxicated person, but what happens if an accident occurs and someone is severely injured or harassed. The victim or victim's family may get a lawyer involved and then all of sudden they will look at all the events that led up to the incident. If the establishment played a part in serving a clearly intoxicated person they could be held liable and be sued.
Liquor Liability Insurance is a coverage that protects your business from personal injuries and property damages resulting from a liability lawsuit. The good thing about this coverage, is that it covers the cost to defend. Since legal fees and court cost generally are high even if you are found not to be held liable. One key that you want to make sure of is that assault and battery coverage is included in your liquor liability insurance coverage.  Since this would cover fights that occur at your establishment or if a bouncer handles a situation in an aggressive manner resulting in injury to the person they are making leave. In some policies it will even cover someone that is not involved, but the bouncer pushes through them to get to the fight.
What about Underage drinking? Underage drinking is something that all establishments are aware is illegal. It is very important to check ids, train staff to do so and including training on how to handle fake ids. This is very important because coverage is EXCLUDED for anything resulting from an underage person causing injury or a fatal accident resulting out of drinking at your bar, restaurant, etc. This could essentially put you out of business since you are picking up the entire cost of the incident when it involves a minor who obtained alcohol at your establishment.
Where is this coverage located in my policy or how can I add it? Most states require this coverage if you are serving alcohol at your establishment. Because of this it is an easy coverage to get and it does come at varying levels with different limits of coverage. You can purchase the coverage on a stand-alone basis. This is not always the most cost effective.  Probably the best place to add the coverage is with your general liability or business owners' insurance policy if at all possible. It is generally cheaper if you package it with those policies. Depending on the % of alcohol sales though you may have to purchase it separate from those. An example of this would be a bar with 100% alcohol sales usually has to purchase separately.
There are companies that specialize in this coverage so it is good to look around before purchasing or when shopping your insurance coverage every few years. You can get this coverage for special events such as weddings, parties, festivals, etc. I recommend contacting your agent or insurance professional for any help.