There are many aspects to owning a landscaping business. Many aspects that have nothing to do with the actual work itself. Whether a business owner is dealing with finding the right employees, determining the right price to charge their customers or managing the day to day operations; there are always additional responsibilities pulling the business owner in a different direction.  One aspect that frequently gets looked over is purchasing commercial insurance for your landscaping business.  Here are five tips for finding the best insurance, saving money when purchasing coverage and how best to use your policy when a disaster occurs.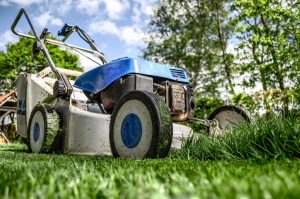 Partner with an independent agent
Independent insurance agents are unique in that they can quote you policies from many different carriers and not just one or a select few.  The appetites of the carriers change from year to year for certain coverages and especially for different industries.  Some years, your premium may go up simply because the carrier has experienced a lot of losses in your industry of the last year or couple of years. As a result they raise the prices for that classification code.  Another carrier may not have experienced the same losses and may be more hungry to quote your policy.  An independent insurance agent has the ability to force carriers to compete for your business.  In the end this helps you get better coverage at rock bottom prices.
Make sure you are in the right class code
The Lawn Care and Landscaping Industry is an industry that has numerous general liability classification codes. If you do not give enough information to your agent, they are forced to guess exactly how much risk your business takes on. It is in their best interest to always assume more risk. Assuming more risk protects the insurance agency, but may cost your business more in unnecessary premium. These mistakes usually get fixed in the end of term audit, but even when corrected you still have tied up cash in unnecessary premium throughout the year.
What coverages can I do without?
Once you have taken care of finding a good agency to partner with and you have taken the time to make sure you are classified properly, it is important to ask your agent what coverage's does your business absolutely need and what coverage's your business may be able to do without.  At this point it is important to remember the agent works for you.  If you are honest with the agent about how much risk you are willing to take, they should be able to give you the proper information to cover your business as you prefer.  It is important to remember that insurance agents not only interact with business owners when they are selling coverage, but also when the worst of the worst has occurred.  The agent may be offering you an extra coverage because they have interacted with a business owner in the past who had a claim occur at their business where they were not covered. Those are never easy conversations to have.  Depending upon the size and severity of the disaster having the right coverage may be the difference between your business closing the doors for a week and never opening again.
Ask for available credits and debits
The best way to find the best price on coverage is to tell your insurance agent what you value in the buying process.  Insurance agents talk with many different people from many different walks of life.  One customer may want to get through the insurance buying process as fast as possible so they can get back to running their business.  Another business owner may not mind if it takes a day and a half of their time in order to save an additional five percent.  Let the agent know early and often what you value.
What do you do when your business has a claim?
It is common for a business owner to think bad things will not happen to their business, but the most successful businesses are those who have a plan in place for when things go wrong.  Part of that plan should be having the proper insurance policy in place.  When an occurrence eventually takes place, there are several steps you as a business owner can take to speed up the process of getting your claim paid and get your business back up to normal operation.
When you do have to make an insurance claim it is important to inform both your carrier and your agency.  Do not be upset if your agency informs you to contact your carrier.  It is the job of the carrier to process the claim, not the agency.  At the same time, it is equally important to keep your agency in the loop.  In the unfortunate case the carrier is not living up to their end of the bargain, the agency can contact them on your behalf.  If you have injured workers, make sure they are going to medical facilities that are properly prepared to process the workers' compensation system within your state.  Your carrier can help you find the proper facilities.  This can drastically limit the severity of a claim and it can allow your injured worker to get the best care quickly.  The better care they get can result in the getting back on the job quicker and with the least amount of doctors' visits possible.  Keeping the injured worker on your side is important.  If this process runs smoothly it will make your employee happy and motivated to return to work.  It will also help your insurance carrier by limiting the amount of the claim.  THis will prevent too much damage from being done to your businesses experience modification rating.  The Experience Mod is one of the main ways carriers determine how much they will charge you for premium.
Do not be alarmed if a claim stays open for a period of time after your business has gotten over the claim.  Insurance agents do this in order to not have to open a second claim.  A second claim will also impact your experience modification rating.  The carrier does this because an injured worker may return to work and reinjure themselves.   Sometimes this can happen weeks or even months after the injured worker has returned to work.  If this causes your business to file a second claim it can have a damaging effect on your rating resulting in a higher rate on premium.