For most small business owners, purchasing insurance is not one of their favorite things to do. Most business owners would rather be involved in the day to day operations of what their business does to make a profit. Taking a little extra time before you pick up the phone to get a quote can make all the difference in the world when you are offered a quote.  Here are 6 things to keep in mind when speaking with your agent about a business insurance quote.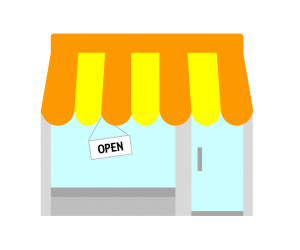 Have your info.
Everyone wants a quote and they want it quick, but insurance is not a business in which a company can quote a price on the drop of a hat. Proper tax id number, your experience modification rating and accurate payroll figures make the process much quicker for an agent to get a quote from the underwriter. If you don't have this information a carrier cannot and will not offer you a quote. to save yourself and the carrier some time, have this information ready before you start looking around for coverage.
Safety programs are in place
Safety programs can be expensive and time consuming, but they absolutely benefit your company in many ways. First and foremost, they lower the amount and severity of injuries that occur to your employees. Second they limit the amount of time it takes injured employees to return-to-work. Third it can impact what you pay in premium for commercial insurance. If and when you have an injured employee, your insurance agent can negotiate on your behalf with your insurance carrier to not raise your rate on premium because of the claim. If a detailed safety plan is in place the carrier might see this one incident as more of an outlier and not a sign of how the business operates. If there is not a safety plan in place your business is much more likely to have your rates go up or be dropped by your carrier altogether.
A thorough and accurate website
The accuracy of your website is extremely important. Your agent is going to have a conversation with you about your operations. During this conversation it is important to tell him not only what your business does, but more importantly what your business does not do. Your website needs to match up with this description.  If you run a landscaping business that does not work on trees, but your website offers tree services than an underwriter is going to wonder what else you are not telling them. This is a great way to get a higher premium or more likely be denied coverage altogether.
A detailed payroll history
I know you may not like giving away too much information about your business, but the more accurate this number is that you give to your agent the more accurate your quote will be.  This will all get straightened out during an end of term audit, but it is best to prevent over or underpaying on premium by giving accurate numbers to your carrier up front.
Don't be a rate jumper
A business who seems to change carriers every year at the slightest drop in premium. Carriers want to establish a long term relationship with a customer. If you have several carriers over the last few years it may be a red flag that those carriers dropped your business or that the carrier may only have your business for one term. Unless your payroll is extremely high it may not be financial sound for them to quote you.
Don't forget, in the end they work for you
If you forget a few pieces of information that are necessary for a quote than it might be expected for the agent or underwriter to be a bit frustrated. But never forget that these people work for you. If they make you feel too uncomfortable do not hesitate to walk out and speak with another agency or carrier. Do what you feel is best for your business.