Pet Sitting, Pet Waste Removal Services, and Dog Walking Companies 
There are many types of businesses related to pet services. Pet services companies all have unique risks that need to be protected. Not all insurance packages are created equal and it is important for packages in this industry to be designed specifically for each individual business. In today's busy world, many pet owners do not have enough time to both play with their pet and also care for the dogs many needs. Some pet owners simply don't want to deal with grooming and waste removal. Depending upon what services your business offers, the business can create an enormous amount of liability concerns. In order to properly insure your business, it is important to take an adequate amount of time to determine exactly what type and amount of insurance your business should secure. Here are three types of companies who are included in Class Code 9014, four tips to remember when purchasing coverage, and five types of coverage businesses in this industry need to secure.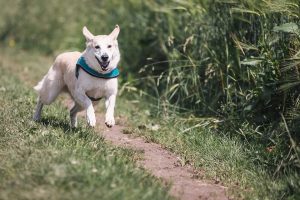 Pet Sitting
Pet Sitting businesses are booming in many metro areas throughout the United States. Some provide services to walk a dog during the day while a person is at work, but most specialize in offering services for when a pet owner is away on vacation. Many pet owners like the idea of leaving their dog at home in a familiar setting as opposed to a boarding house.
Pet Waste Removal Services
Pet waste removal services help customers when they need one time cleanings or ongoing periodic cleanings. Some people may want cleanings when they buy a new property that has been used by a pet owner. Most customers are regular ongoing customers who have both indoor and outdoor pets and the pet owners need periodic deep cleanings.
Dog Walking Companies
Unlike pet sitting companies, dog walking companies specialize primarily on walking a dog during the day when a pet owner is away at work. As people work more hours and metro commutes get even longer, these services are needed by more pet owners.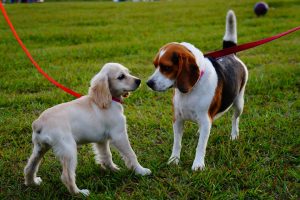 How Pet Services Companies save on Insurance?
Partner with an Independent Agent
Partnering with an Independent Agent is one of the best ways to secure insurance for your business. This is because an independent agent is not connected to any one insurance carrier. An independent agent sells the products and services of many carriers. Because of this independence, an independent agent can tell you the positives and negatives of each policy and each carrier. A captive agent sells the products of only one carrier and they are only able to tell you the positives of that one carrier. In the long run this will get your business better coverage at a lower price.
Communicate Long and Honestly With Your Agent
It is important to speak long and honestly with your independent insurance agent. No one knows your business as well as you do and because of that it is important to talk about the ins and outs of your business with your agent. It is equally important to express to them your level of comfort with risk and what you value in a relationship with your insurance agent. Remember, your agent speaks with many people from many different walks of life throughout the day.  not all of those business owners value the same things in an insurance relationship as you do. Tell them what you value and set expectations on the front end in order to prevent many headaches down the road.
Shop Around Your Policy
It is important to shop around your policy periodically. It is not a good idea to switch carriers each year based on a slight drop in price, but it is important to make sure your carrier is competitive with the marketplace. Establishing a long term relationship with your carrier is important because when you experience a year when you have a severe claim or a large number of small claims. If you have purchased insurance from a carrier multiple times, they are more likely to work with you on premium after you have a bad year claims wise. At the same time, it is important to make sure your business is getting a fair price on premium.
Create a Safety Plan
A Safety Program can have an immense amount of impact on a businesses experience modification rating. This rating is the single most impactful aspect of what a carrier looks at when they are determining what to charge a business for commercial insurance. Setting a safety program for your organization can keep the frequency and severity of claims low. This will have a positive impact on what you pay for insurance.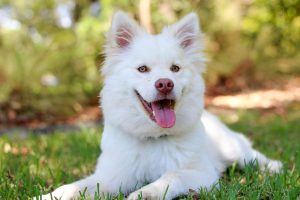 What Insurance should a Pet Services Company Secure?
General Liability
General Liability Insurance is required by law for most business in most states. General liability covers the basic liability a business faces to third parties who are damaged by the actions of the business. This coverage is not all encompassing and it is important to speak with your agent to determine what it does and does not cover. When having this conversation, your agent should be able to help you determine what additional coverages your business needs.
Workers Comp
Workers Compensation Insurance is also required by law by most businesses in most states across the United States. There are some exceptions in each state depending upon the industry a business operates in, the state you operate, the number of employees, and revenue of a business. Workers comp covers a business for injuries that occur to employees on the job. It is referred to as the 'Exclusive Remedy' because it provides wage replacement and medical expenses to injured employees while businesses get the peace of mind that they cannot be sued for injuries that occur because of normal business operations.
Lost Key Liability
Lost Key Insurance covers a business who is responsible for keeping up with the keys of another person or businesses property. This coverage will pay to replace the locks of a client if you or an employee lose their keys. One thing to remember is that this coverage is specifically for the replacing of locks, but not other losses that occur because of the lost keys. For instance, if an employee losses a key and is forced to leave a clients property unlocked over night. This coverage will not cover losses that occur if the residence is broken in to over night and possessions are stolen. Also, lost key coverage does not cover criminal activity, like if your employee intentionally takes a key or has a copy made while in possession of the key.
Animal Bailee
Animal Bailee coverage provides covers your business in the event you are held legally liable for injuries or damages sustained by an animal in your care. It also can include a business personal property extension which covers loss and destruction of your property by others' animals under your care. The bodile injuries that can occur to the pet may occur from fire, wind, theft, escape, flood, vandalism, and attack from other animals. It is important to speak with your agent about the specifics of your particular policy. Each carrier has their own exceptions to each policy. Some common exclusions include:  any criminal or dishonest acts by you or your employees,  theft of animals left in vehicles overnight, sickness, disease or natural causes, or neglect to use all reasonable means to save and preserve the pets.
Commercial Property
Commercial Property insurance is needed if you have a facility where you care for pets, but also if you use your residence for business purposes. Many claims that could arise while doing business are not covered under a personal home owner's policy. Therefore, it is necessary to secure a commercial property insurance policy in order to properly protect the facility you are operating.