5 Insurance Coverages every Auto Repair Business Should Have
Auto Repair Shops offer a wide variety of mechanical services. These services may include from engine repair and tune-ups. Some businesses specialize in a specific type of sales and repair, like tires, transmissions or brakes. Normally, auto repair shops do not specialize in body work or painting operations. These services are typically performed by specialized professionals. Some operations include the retail sales of automobile parts and tools. Some repair shops are a part of a gasoline or diesel fuel sales operation, or part of an automobile dealership. Each type of operation has its own unique risks and its own unique insurance needs. Here are 5 coverages every auto repair shop owner should strongly consider, in order to properly protect their business.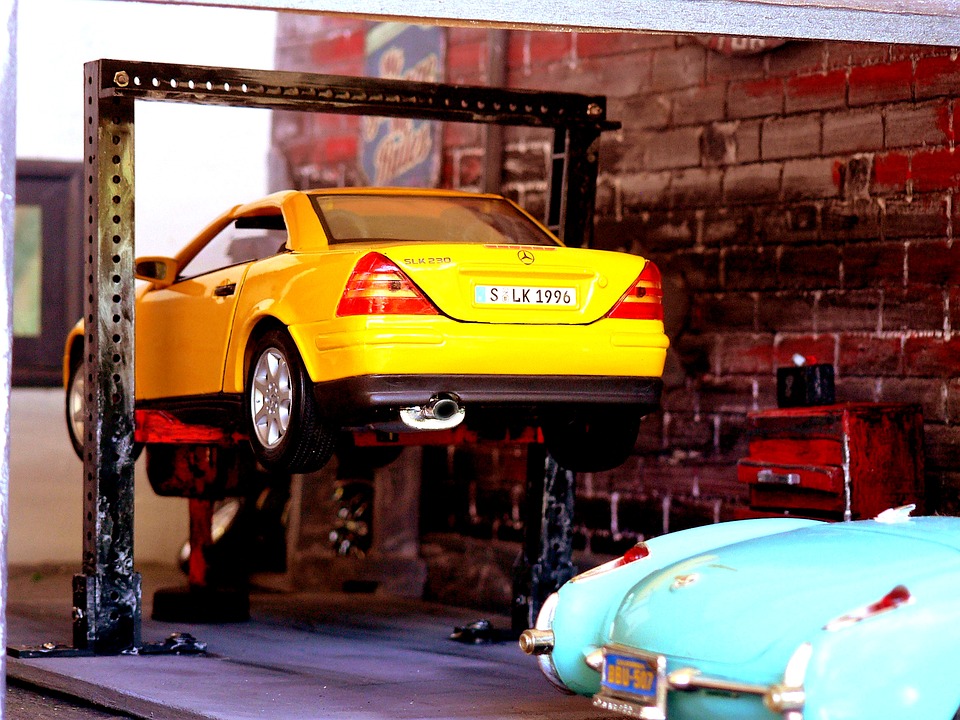 ✓ General Liability Insurance
✓ Garage Keepers Liability
✓ Commercial Auto
✓ Hired and Non-Owned Auto
✓ Workers Compensation Insurance
General Liability
General Liability Exposure can come in many different forms. Like many industries the risk begins with slips, tips and falls by third parties on your premises. This risk starts primarily due to public access to the businesses facility. Risks also arise from having cars parked overnight in the parking lot of the facility.  These areas should be well lit and an ongoing relationship with local law enforcement is advisable.
Garage Keepers Liability
Garage Keepers Liability is usually worded as, "a form of bailee liability designed to cover damage to autos belonging to others while in the insured's care". In layman's terms this is an insurance policy for the liability a business might face related to cars that are stored at their facility for multiple days.  These are other peoples cars that your business is performing a service on that is not able to be completed in one day.
Commercial Auto
Commercial Auto Insurance is needed if your business owns its own vehicles and employees use the vehicle for business purposes. If you own and operate vehicles at your business, it is important to properly train all people who are going to be operating the vehicles. Collecting and documenting these employees motor vehicle records is recommended. Both the training program you have in place and the vehicle records you collect need to be well documented for when you quote new coverage and when a claim arises.
Hired and Non-Owned Auto
Hired and Non-Owned Auto Risks mainly arrive from employees running errands for the business.  If you have employees partaking in these types of activities, all drivers should have valid licenses and their motor vehicle registrations regularly checked. Have these records documented can help you independent insurance agent save you when quoting coverage.
Workers Compensation
Workers Compensation Insurance risks can be significant for auto repair shops. Employees are at risk when performing brake tuning, welding or other repair work. These activities should take place only with appropriate safety equipment. Lifting of a vehicle by hoists, jacks, and other mechanical means can result in injury should the equipment malfunction. Lifting by non-mechanical means can result in back injury, sprains, strains or hernias. Having a documented policy in place for how employees are supposed to do these activities is crucial to prevent injured employees.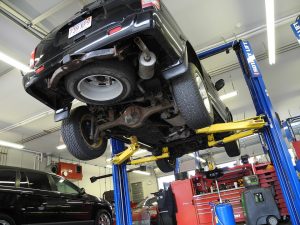 Here are the most common commercial insurance classification codes for auto repair shops.  
SIC Business Insurance Codes:
7533: Automotive Exhaust Repair Shops
7538: General Automotive Repair Shops
7532: Body, Paint and Upholstery Repair
NAICS Liability Classifications:
811111: General Automotive Repair
811112: Automotive Exhaust System Repair
811113: Automotive Transmission Repair
811118: Other Automotive Mechanical and Electrical Repair and Maintenance
811121: Automotive Body, Paint and Interior Repair and Maintenance
811122: Automotive Glass Replacement Shops
811198: All Other Automotive Repair and Maintenance
Business ISO General Liability:
10072: Automotive—Quick Lube
10073: Auto Sales, Repair and Service
10075: Automotive Repair Shop—Self Service
Common Workers Compensation Class Codes:
8380: Auto Repair
8393: Auto Body Repair or Paint Shop
9516: Auto Shop—Radio and Equipment
Here is a great video about Auto Repair Shops and Workers Compensation Insurance  from our partners at Employers.