Why is the Workers' Compensation Insurance System in Texas so different than other states?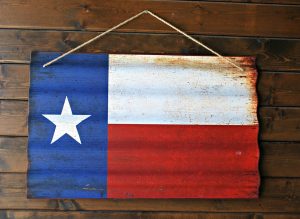 Like all 50 states, the Texas Department of Insurance Division of Workers' Compensation (DWC) regulates the state's workers' compensation system.  It also certifies which employers want to self-insure.  That's right, Texas allows some employers to not carry workers' compensation insurance.  Now companies who do not provide workers comp coverage may be liable for medical bills and lost wages when an employee is injured on the job. There are certain standards the companies must meet in order to self-insure.
Government contractors are required to provide workers comp coverage for all employees working on a project.  On top of that, most clients require their contractors to have workers' compensation insurance.  Employers who choose not to have workers' compensation insurance (Nonsubscribers) must file an annual notice with the Department of Insurance and the employers who choose not to carry coverage must display notices of no-coverage in common working areas as well as give written statement to each new employee hired.
The ability to self-insure (otherwise known as opt-out) is only one part of the workers comp system that is different in the state of Texas.  It definitely adds an additional wrinkle in to the already complex workers compensation system in the state, but there are other parts of the system that have an impact on the business community in Texas.
Texas Workers Comp Market
The market is very competitive for workers compensation coverage and premium rates are well below the national average the national median rates, at around 87% for 2014.  Part of this good rate on premium is due to the strong economy in the state of texas, but also because of the strength of competition in the work comp market that drives down price.
Rates vary considerably between insurance companies and employers are advised to shop their workers comp coverage periodically.  Small business owners can do this by calling multiple carriers themselves or they can shop with an independent agency who can quote from multiple carriers. The ability to quote from many carriers can help your independent agent ensure they find a carrier with the best price for your classification code.
On top of good rates because of strong competition for workers comp Texas offers several exclusions that are unique to the state of Texas.
Coverage Exclusions in Texas
Injuries that are excluded under the Texas Workers Compensation Act:
Intentional or self-inflicted injuries
Result from horseplay or voluntary drug or alcohol intoxication
Inflicted by someone else for personal reasons unrelated to the job
Result from voluntary participation in off-duty recreational, social, or sports events
Result from "acts of God" (like floods or hurricanes), unless the job has a particularly high risk of such injuries.