A 9.7 % Decrease Marks 6 Consecutive Years of Declining Oregon Workers Compensation Rates
Workers Compensation Rates for the business community within the state of Oregon are declining by an average of 9.7 percent in 2019. The rates went in to effect the first of January and they mark the 6th consecutive year that workers comp rates have declined for Oregon Business Owners. Over this six year period Oregon Workers Compensation Rates have declined by 40 percent from 2013 to 2019. The average pure premium rate will be $1.12 per $100 of payroll for workers compensation coverage. In 2018 this rate was $1.28 per $100 in payroll. Comparatively, the cheapest state for coverage is in Texas at $0.75 and the most expensive state in Alaska at $2.74. As of 2018, the last year rankings were made, the state of Oregon was the 45th least expensive state to purchase coverage.   Utah, West Virginia, Arkansas, Indiana, and North Dakota are the only states that have cheaper rates than the state of Oregon.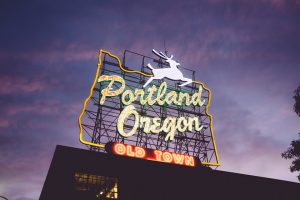 Why are Oregon Workers Compensation Rates declining in 2019
There are several contributing factors to declining workers comp rates for Oregon Businesses. Lower medical care costs and less severe claims in recent years are two of the strongest contributing factors. Cameron Smith, Department of Consumer and Business Services (DCBS) Director, "Everyone from employers and workers to insurers and government has played a role in making workplaces safer and keeping business costs low.  As the numbers show, Oregon's comprehensive approach continues to pay off."
There are additional measures that are contributing to positive rates in recent years. The Workers Compensation Division for the state of Oregon have increased several efforts that include enforcing employers to carry insurance, keeping medical costs under control, and helping injured workers return to work sooner. Additionally, in Oregon the state government has recently put a focus on preventing on-the-job injuries by enforcing workplace safety and health rules, as well as advising employers about how to improve worker safety and health. Governor Kate Brown stated, "Oregon continues to demonstrate that it's possible to maintain low employer costs while providing strong support to workers. We must remain committed to working together to balance employer rates and worker benefits, and to help injured workers heal and return to work quickly."
Oregon Business Owners enjoy a strong workers compensation system that provides the state with favorable rates on premium, but business leaders should still look to maximize savings. Partnering with an independent insurance agent is always the best way to get comprehensive coverage at rock-bottom rates.