Workers Comp Codes Determine What You Pay for Insurance Premium 
Workers Compensation Classification Codes are a three or four digit code describing what each individual employee does on a daily basis. The codes are either created by the National Council on Compensation Insurance (NCCI) or a specific state rating bureau. NCCI partners with more than 30 states to recommend pure premium rates for Workers Comp Codes throughout the state workers compensation system. The code of each employee is one of the strongest determining factors when it comes to what a insurance carrier charges the business for workers compensation insurance premium. Here are five tips to make sure your business is doing everything possible to control what the business pays for workers compensation insurance.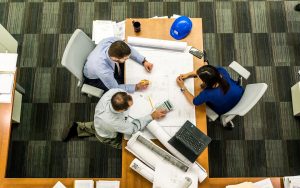 Create In-depth Job Descriptions
Job descriptions are important when it comes to purchasing all types of commercial insurance, especially workers compensation coverage. The workers comp codes of employees determine what the business pays for work comp coverage. Some employees participate in more dangerous activities than others. Because of these activities, your business must pay more for workers comp coverage for the employees who participate in more dangerous activities. If you have many types of employees who engage in many different types of business activities it is very important to have in-depth job descriptions for your employees. Having all employees classified properly and having well-written job descriptions can save your business a lot of headaches in relation to your commercial insurance policies.
Sure up your operations
Each employees class code is based on the employees operations.  The class code will be determined based on your client's operations, work environment, job description, etc. The more dialed in you have your business, the easier it is to control claims and secure additional discounts when renewing insurance. Many carriers will offer discounts for things like safety programs, return to work programs, defensive driving courses, owning new equipment, and implementing an ergonomically friendly work space.  If you have some or all of these aspects of your business and it is documented, you can usually secure a discount on commercial insurance.
Expect Rates to Fluctuate
Rates for commercial insurance vary from state to state and industry to industry. It is important to expect the rates to fluctuate from year to year. There are many aspects that go in to what a business pays for premium that include the workers comp code of the employees, the experience modification rating of the business, the amount of payroll of the business, and the claims history of the business. If one of these aspects changes, it can have a positive or negative impact on what a carrier charges for insurance.
Know Incorrect Workers Comp Codes Can Cost More
Placing the wrong Workers Compensation Classification Code on an employee or a number of employees can drastically impact what your business pays for premium.  These discrepancies usually are found during the end of term audit. Mistakes can result in either a credit or debit to your policy.  These discrepancies can happen when you have employees who work in multiple departments. Working with your Accounting Department or an outside Payroll Company can be a good way to ensure accurate classification and payroll numbers.
Communicate with your Carrier
Like most things in business, communication is key to success. It is important to communicate with both your agent and your carrier when things change about your business. If you purchase a new piece of equipment or you are taking on a new type of work, it is important to speak with your agent and carrier about these changes. It may mean the difference between a claim being denied or a carrier sending you a non-renewal.