Ordinance or Law is a frequently misunderstood part of a Commercial Property Insurance Policy. It stems from the fact that when a property is damaged, usually by a fire, the commercial insurance policy will pay to return the building to the state it was before the building was damaged. The policy does not pay to rebuild the building up to new standards. Ordinance or Law comes in to place because, if there are new laws or local codes in place that the building was not up to par with, the policy will not pay to cover those additional costs. Also, Commercial Property Insurance will not pay for demolition and removal costs. If those costs are more than the value of the building, the business is liable for those additional costs.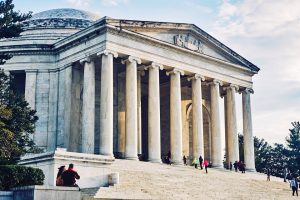 According to the Insurance and Risk Management Institute, Ordinance or Law is "coverage for loss caused by enforcement of ordinances or laws regulating construction and repair of damaged buildings".  Many times this issue does not get discussed in-depth when businesses purchase a policy. This is simply because your agent cannot explain every exclusion or technicality that could come up in every policy a business purchases. It is crucial for you as a business owner to carefully read over your policy and be prepared to ask questions of your independent insurance agent. That is after all why you choose them and not another agency. Many times I find that conversation is why a small business chooses to pay more in premium with one agency simply because an agent takes the time to explain a policy to the business owners' satisfaction.  This is something to consider when you are a business owner purchasing insurance. Like most things in life, if something is the cheapest there usually is a reason for it being so cheap. It is not cheaper because it is a more comprehensive coverage. It is not cheaper because it is the best way to protect your business.  Determining how important protecting your business is to you as a business owner is something your insurance agent should be able to help you with. The amount of risk you are willing to take is unique and the agent can help you find the right type and amount of coverage for your needs.
Ordinance or Law comes in to play frequently when older buildings are grandfathered in. When they are grandfathered in, they frequently do not have to keep up with the new ordinances or local codes. When damage occurs usually the grandfathered in privilege goes with it.  In most cases if more than 50% of the building is damaged it must be demolished.  When the property must be demolished and rebuilt the grandfathered privilege goes with it as well.  At that point, the building needs to be rebuilt or remodeled up to current regulations. The commercial property policy pays to bring the building back to the state that it was before the damage occurred. It does not pay for the additional costs that are now required of the premises. Usually these upgrades involve upgraded electrical; heating, ventilating, and air-conditioning (HVAC). Plumbing is a frequent problem as well.
Standard commercial property insurance policies do not cover the loss of the undamaged portion of the building. If your building is damaged 40% than the policy pays 40% of what the property value is. If you receive 40% of the property value, but it is now more expensive to build the property because of new regulations than this is not covered by the policy. On top of this, when a building is damaged more than 50% the cost to tear down the building and remove the rummage is not covered by a commercial insurance policy. Coverage for these types of losses is available by an endorsement.

Normal Commercial Property Policies include a provision granting a limited amount of building ordinance coverage. Most often this is 10%.  This amount can be increased by endorsement. These issues are the perfect reason for business owners to not rush through the purchasing process when quoting commercial insurance. When agents are asking questions and explaining extra coverages to you, trust me, they are not doing it simply to sell you additional coverage. They are attempting to have this conversation because they also frequently encounter business owners who have not purchased this coverage and have experienced a claim that is not covered by their policy. One of the best things any business owner can do is find an insurance agent the know and trust, than speak with them long and honestly about the risks their business faces. Than also speak candidly with them about how much risk you want to protect your business from.