Have you ever wondered what the differences are between a Claims Made Vs Occurrence Based Liability Insurance Policy?  
The choice to choose a Claims Made Vs Occurrence Based Liability Policy can have an enormous impact on your business.  Making certain your business has the proper coverage can make an enormous impact to your bottom line, when a claim occurs.  Claims Made Vs Occurrence Policies are typically in relation to a general liability, professional liability, and employment practices liability insurance.  The types of businesses who are more likely to need this type of coverage include contractors, architects, engineers, attorneys and medical professionals.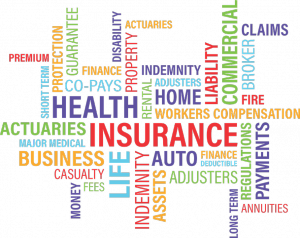 Claims Made
A Claims Made Insurance Policy covers claims filed during a given period of time. In most cases, a claim must be filed during the term of the claims-made policy in order for it to be covered by the insurance carrier. If the claim is filed two months after the policy has ended, the claim will not be covered.  The positive to this type of policy is price. Claims Made Policies are generally less expensive compared to Occurrence Based Policies.
Occurrence
An Occurrence Based Insurance Policy covers claims that arise from damage or injury that takes place during the policy period.  This is regardless of whether the claim was filed during the term or after.  A claim can be filed many years later and still be covered, as long as coverage was in place during the time of the occurrence.  This is important for professionals like architects who give professional advice and services to physical structures that may have a problem years down the road. If it is found the problem with the structure was the result of the engineers faulty work, the engineer can be liable for damages.  With an occurrence based policy in place this would be covered under most circumstances.
For most business owners, an occurrence policy is more appropriate and is commonly purchased.  Only using a claims based policy can be a bit of a gamble.  In most instances, the additional cost of an occurrence policy form is minimal compared to purchasing a claims made policy.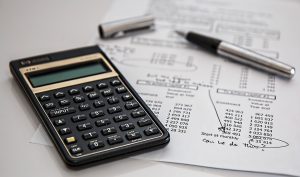 Why are both Claims Made Vs Occurrence Based Insurance Policies offered?
The primary reason claims made coverage is still around is because there is a demand and because insurance companies may only be willing to write certain types of risk on a claims made basis.  This is because it is much easier for an insurance company to estimate price for insurance premium and measure their profitability with a claims made policy compared to an occurrence policy.  This is because there is a clear start and stop date to coverage. With occurrence coverage, it can take years or even decades for insurance companies to measure their profit and loss.  In the most simple terms, a business owner who purchases an occurrence policy for one year will always be insured for future claims while a claims made policy only covers the insured for that time period unless they purchase additional tail coverage.  If the business owner is willing to take the risk in exchange for a lower premium, claims made policies are still offered.
Disadvantages of Claims Made Vs. Occurrence
The disadvantage of a claims made policy is that it is more complex. A claims made policy requires a strong understanding of the policy language used in the insurance contract. Additionally, a claims made policy is triggered by the insured's awareness of potential claims and notification of the claim to the insurance company. Failing to properly notify the insurance carrier could void the coverage. The main disadvantage to an occurrence policy is the cost. On average Occurrence policies cost 35 percent more then a claims made policy.
Benefits of Claims Made Vs. Occurrence
The main benefit of a claims-made insurance policy is that it offers flexibility. The coverage is portable. You can take the coverage from one insurance company to another if you decide to switch carriers form year to year.  The primary benefit of an occurrence policy is that it is permanent. The period of time your business is insured under an occurrence policy is protected forever by that particular policy. With an occurrence policy the business never needs to renew or buy a tail when you leave.