What kinds of risk does the Halloween Season cause your small business to face?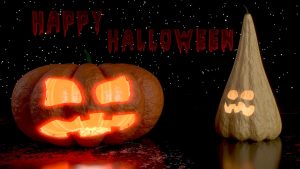 For some people, Halloween Season is their favorite time of the year and their favorite holiday. For some businesses it offers an opportunity for them to get a larger than normal amount of business. With these opportunities for additional business come additional risks to your business.  Here are three tips for how to protect your business during the Halloween Season.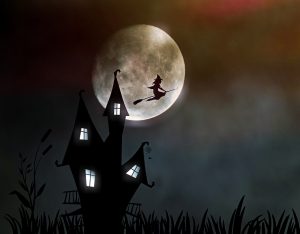 Seasonal Halloween Businesses
There are many businesses that pop up for a short amount of time to help people celebrate the Halloween Season. Corn Mazes, Pumpkin Patches and Haunted Houses are all businesses that pop up, but may be a part of another business like a farm. If you decide one year to host a corn maze and you do not inform your insurance agent, you may be opening up yourself or your farm business to an enormous amount of risk. Speaking long and honestly with your insurance agent can help limit these risks.
Speak long and honestly with your Independent Insurance Agent
It is always a good idea to speak long and honestly with your insurance agent when you are purchasing commercial insurance.  If you do not take the proper time to tell them about all of the tasks your employees do and do not partake in, your agent is left to guess how risky your business is. The insurance agent is in the business of analyzing risk, so it is in their best interest to always assume more risk. This can cost you considerably in additional premium if you are not classified properly. It can also cause a claim to not be covered if you are partaking in an activity that is not covered by your general liability policy or any other policy you may or may not have.
Special Events Coverage
If your business is hosting an event related to the Halloween Season, you can buy special event insurance just for that event. This can go for any event you have with your employees. If you are having third aprties who are not employees at the event, you can be opened up to third party liability. This can be the case even if you are only going to have employees and their families attending the event. You need to protect your business from any injuries that may occur at the event. You should consider whether or not to offer alcohol based upon the risks you are comfortable with.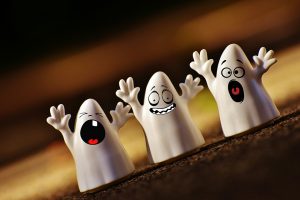 The Halloween Season can bring about additional opportunities for your business to generate revenue. Depending upon how you plan to target this market may or may not cause additional risk for your customer. In many cases it is a good idea to run the ideas by your insurance agent to make sure you are covered by your insurance policies. If you are not covered they should be able to help you determine how much risk you are comfortable taking on. These conversations should be able to help you determine what risks you face and if the additional revenue you gain is worth that risk.