What is Dram Shop Insurance and How Should a Business Purchase Coverage?
Dram Shop Insurance is required by law in nearly every state in the country. In the past, Dram Shop was a term that referred to places where alcohol was sold by the dram (a small quantity of liquid). Dram Shop Liability Laws have been created to protect the public from intoxicated individuals who have been over-served by an establishment. Dram Shop Insurance is a type of insurance required by businesses that sell and serve alcoholic beverages. Most within the insurance industry now use the term Liquor Liability Insurance as it is a more straight-forward and easier to remember term.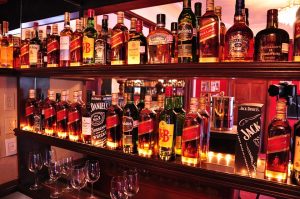 What is Covered by Dram Shop Insurance?
Dram Shop Insurance covers many claims your business may face. Some of those covered claims include bodily injury, property damage, coverage for intoxicated employees, fights, legal costs, and mental anguish. Not what is covered and how much is covered will differ depending upon the carrier you are purchasing from and the state you are operating in. Businesses should review all policies extremely carefully before purchasing coverage for their business. Partnering with an independent insurance agent is a great way to get unbiased advice about the differences between coverages from carrier to carrier.
Who needs Dram Shop / Liquor Liability Coverage?
Restaurants
Bars and taverns
Caterers
Breweries and wineries
Grocery stores
Liquor stores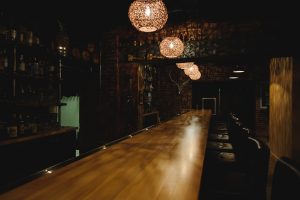 What Determines Cost of Dram Shop Insurance?
There are a number of factors that determine what a business pays for Dram Shop Insurance. Like a normal commercial insurance policy, it depends upon the state you operate in, the revenue of your business, and the number of employees. Specific to Dram Shop Insurance the determining factors include the types of alcohol sold, the closing time, the amount of food compared to alcohol receipts, the square footage of the facility, the average price of the drinks, the types of entertainment on the premises (live music, karaoke,etc.), and whether the establishment has bouncer manning the door. Having well-designed protocols in place for how your staff should deal with intoxicated customers goes a long ways towards limiting the frequency and severity of claims within your business.
Do I Need Liquor Liability Insurance if I Serve Liquor at My Home or at an Event I am Hosting?
Yes, you most definitely need some form of liability insurance that includes liquor liability if you are serving liquor at your home or other event. The liability coverage included may be in your homeowners or business insurance policy (as long as you are not selling the alcohol). Checking with your insurance agent is a wise decision before any event where alcohol will be served and their is a risk of patrons injuring themselves while under the influence at your place. You may not need Dram Shop Insurance Specifically. To avoid buying coverage you or your business do not need, talk to you ragent about the specifics of all policies already in place. If coverage is already included, you do not need to buy more Liquor Liability Coverage.
The big difference between Dram Shop Insurance Policies are the type of carrier a business is purchasing coverage from. The two types of carriers include admitted and non-admitted carriers. An Admitted Carrier is required to file rates with the state and follow rules and regulations set by each state's Department of Insurance. A Non-admitted Carrier is not required to file rates or follow the same state regulations. Non-admitted Carriers do have to prove to the state they operate in that they are able to financially pay the claims their policyholders file. In addition to admitted vs. non-admitted carriers it is important for business owners to check the financial strength of the carrier as reported by the AM Best or by Standard & Poor's.