Business Owners will soon Celebrate Because of a Decrease in Colorado Workers Compensation Premium Rates 
Colorado Workers Compensation Premium Rates will be decreasing in 2019 by an average rate of more than 10%.  This impact will go in to effect on January 1, 2019 and will be the fourth straight year business owners have enjoyed a decrease in the amount they pay for workers compensation insurance premiums.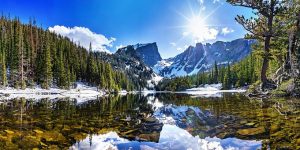 The Colorado Division of Insurance previously approved a recommended decrease of 16.7% based on recommendations from the National Council on Compensation Insurance (NCCI).  The Colorado State Provider, Pinnacol, said its rate change is different because it reflects longer-term underlying loss and expense trends.  They are moving forward with a smaller annual decrease in order to minimize volatility in the short term and create stability for business owners over a longer period of time.
As of 2017 rates in Colorado were 19 % lower than the national average. After two years of increased savings, the state system will more than likely rank even better in 2019.  Oregon Workers Compensation Premium Rate Ranking will come out in March of 2019.  This is a study that comes out every two years. The previous rankings was listed in 2017 for the rankings from 2016.  Next March the rankings will again be listed for rates form 2018.
What Contributed to the Colorado Workers Compensation Premium Rates Decreasing for the Fourth Straight Year
The three main aspects that contributed to Colorado Workers Compensation Premium Rates declining are increased cost efficiency, favorable claims trends driven by safer workplaces and a strong Colorado economy. Pinnacoll did not move forward with the full amount of decrease recommended by the Division of Insurance and NCCI because they plan to keep the market stable and give additional savings back to its members via a dividend.  Not giving the full recommended decrease may allow Pinnacol to continue to offer a moderate decrease continually and avoid a large decrease one year followed by an increase the following year to stabilize the market. Leaders at Pinnacol believe this moderate decrease will allow the business to compete in the workers compensation system and keep rates as low as possible for all Colorado businesses.
How is Colorados' Workers Compensation System Unique?
Colorado is not a partner with the National Council on Compensation Insurance.  Thirty-two states use NCCI to determine recommended pure premium rates for workers compensation. Four states are Monopolistic States meaning they have their own workers compensation system that does not recognize other staets when a business enters that state for any reason. The rest of the states wither have their own state provider or the use a public private partnership.  Colorado uses a public private partnership to administer the provider of last resort within the state workers compensation system. This company is call Pinnacol.  Established more than 100 years ago, Pinnacol was formed to provide some stable workers compensation coverage to businesses within the state no matter the size or anticipated risk of the business. Currently Pinnacol represents approximately 56,000 customers.