Workers Compensation Insurance is required by law in 48 out of 50 states. It is offered based on a classification code system developed by the National Council for Compensation Insurance. There are more than 700 industry specific classification codes. Some industries have just one, some have many. For this reason, it is very important for business owners to take a few extra moments and speak with their insurance agent when buying or renewing their commercial insurance policy. It is crucial for a business owner to talk to their agent about the daily operations of their business. The key to getting the best policy on the best insurance package is to speak open and honestly with your insurance agent. 
Remember that your insurance agent is on your side. They are there to help you get the fullest coverage at the best price possible. Your agent can only do this if you give them all the information possible to negotiate on your behalf with the insurance carriers. This is where having an agency that has the ability to quote your policy with many carriers is important. Some agencies only carry policies with a few select carriers. If your business is in a difficult to quote classification code than this can make it difficult to get a better price or get any coverage altogether. So having a relationship with an agency that can quote from a variety of carriers is important. 
Next it is also important to ensure your agent and your carrier are aware of all the operations your business does and does not partake in. This can cause you to overpay or underpay on premium. Regardless of the amount of risk your business takes, it is very important to be classified correctly in the proper NCCI classification code. There is an audit of your business done at the end of every term. Usually if your business is coded incorrectly it gets caught during the audit. If you are actually supposed to be in a riskier code than you will end up owing more in premium. If you should be in a less risky code it can result in a refund, but you have been paying more in premium throughout the year. Typically, that is cash flow you could be using for other more urgent business needs. 
A few industries that give us some perfect examples of industries that have classification codes that could be incorrectly coded are landscaping and commercial vs. residential cleaning companies. For example, landscaping  has two class codes 9102 and 0042. 9102 is for businesses that only maintain existing lawns. 0042 is for businesses that install lawns, plants and other beds. 0042 is more dangerous. Because it is a riskier classification code the premium for these types of businesses is higher.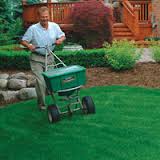 Another example of an industry that has multiple classification codes is the cleaning industry. Commercial cleaning is classification code 9014 and is the less risky class code. Residential cleaning service companies are class code 0917 and they cost more. The reason for a larger risk in the residential industry is because of the fact the employees are driving to one or more off site locations. Commercial cleaning companies typically have employees come to one location, like a mall, and clean one or more business at that one location. For residential cleaning companies, they are liable for any injuries that occur while the employee is driving to and from the different locations. These types of injuries may not be frequent, but when they do happen they tend to be much more expensive than a simple slip and fall while cleaning a building.
So the most important things any business owner can do to ensure they are classified correctly is to speak open and honestly with their agent about the what their business does and does not partake in. Again, this can prevent both over and under paying on premium. Regardless of whether you are in a a fairly risky class code like landscaping or you have a bunch of employees who sit around an office all year, it is imperative to have your business classified correctly. This can prevent your business from over paying throughout the year or from having a surprise when you are audited at the end of your term.