Carriers Appetites change dramatically from year to year. This goes mostly for different industries, but it can also apply to different coverages as well. For business owners looking for coverage this can be a frustrating and puzzling part of their insurance experience. They are simply trying to obtain proper coverage for their business. Depending on many things external to the business, carriers may change how much they desire certain coverages and industries.  The prices businesses pay for coverage changes accordingly. The main way to navigate this issue is to partner with an agent you trust and an agent who works with many different carriers.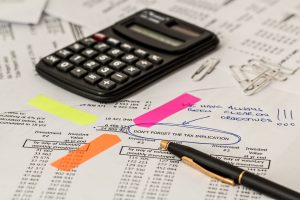 When carriers change their appetite for your industry or the coverage you need, it is because they are looking for their ideal client. Carriers want to make it as appealing as possible for those clients to purchase coverage from them and they want to make it less appealing for clients they deem a higher risk.  Industries with high risk tend to pay more and struggle to find coverage while industries that carriers have a stronger appetite for are typically ones that have high premium and tend to have a low rate of claims.
In most cases, carriers are willing to be more aggressive with credits and discounts when your business is in one of these low risk industries.
If you are in a high risk industry don't worry. There are some things you can do to combat the lack of appetite carriers may have for covering your business. First and foremost, you should find an insurance agent who partners with many different carriers and not one or a select few. This way they can shop around to find a carrier who does have an appetite for your industry.  If your agent partners with one carrier or a select few, they may not be able to find the carrier who has an appetite for your industry. There are a lot of carriers who like to find a niche where they can offer to one industry and do it well. Because of this, these niche carriers may have an appetite for your industry where a major carrier will steer clear of those risky industries.
This is common in trucking and construction industries. These industries typically are a higher risk. Any business that has employees driving tend to have more claims and the claims tend to be higher cost. Because of this, some carriers specialize in these industries because they believe they can offer expertise in this niche industry where a larger carrier just does not have the time or the desire to take a risk on covering these businesses. This may be true of certain coverages too. For example, flood insurance is a coverage that is only needed in certain parts of the country. When their is a flood in an area there are typically a lot of claims within a short period of time. Some carriers jump out of the market for a few years when this occurs. Some carriers jump in, in an attempt to capitalize on these areas.
The most important thing any small business owner can do to insure their business properly is to partner with an independent agent who partners with as many carriers as possible. This will allow them to shop around for you in an attempt to find those carriers who do have an appetite for your industry. Any time you see a spike in premium you should speak with your agent about other carriers who may offer more aggressive credits or discounts. If the agent partners with many carriers they should have good knowledge of which carriers do have an appetite for your industry and they are able to leverage that to get your business better coverage and the lowest rates possible.