Floor installation is an industry that has a unique set of risks. Floor laying, finishing and refinishing businesses are a specific type of carpentry that increases exposures because of the construction and lay out of floors in both residential or commercial buildings. This work may include the installation of floor coverings such as linoleum, tile and carpet. There may be chemicals involved in the work that can ad to the risks faced by employees.  Because of the specific risks involved in this industry, business owners should take a bit extra time to speak with their insurance agent about what exactly the employees of the business do and do not partake in on a daily basis.
When going through the quoting process for commercial insurance, it is important to remember that your insurance agent is in the business of analyzing risk. If they are absent the appropriate amount of information to assess the risks of your business, it is in the best interest of the agent to always assume more risk.  If they do assume more risk than your business actually faces, it can cause your insurance premium to be significantly higher.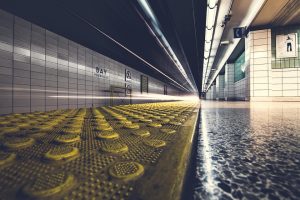 Once you have spoken long and honestly with your Independent Insurance Agent there are certain policies most all floor installation companies need to secure. Here are four policies that are a good idea to secure.
Property Insurance 
If you own property, no matter how big or small, you need to protect that property in some way. Commercial Property Insurance is different from a personal home owners policy. Commercial Property is sold in two main ways, Actual Cash Value and Replacement Value. An Actual Cash Value Policy will pay for an agreed upon value that the property is worth. This type of policy does not pay for tear down and removal costs. A Replacement Value Policy does pay for the additional costs to tear down, remove debris, and rebuild the property to current codes. Speaking with your agent can help you determine if you need this coverage and if so how much.
Commercial Auto
If you have a company vehicle or you use your personal vehicle for work operations, than you will need some form of additional coverage for you business. Some form of Commercial Auto Insurance is needed for you or your employees if you do travel to third party locations. If your employees use their personal cars for business purposes you may just need a hired and non owned auto policy. This is because the liability to third parties for accidents that are the fault of your employee is the liability of the business. This is because the reason they are on the road is because of the actions of the business. The damages to the employees car will more than likely be picked up by their  insurance company if the accident is their fault. Either way it is important to protect your business with the proper coverage for the risks you face regarding driving and vehicles.
Inland Marine Coverage
An Inland Marine Insurance Policy will cover any specialized equipment you have in your car or on a trailer attached to your car. A commercial auto insurance policy will not cover these pieces of equipment if they are damaged in an accident. For these damages, you will need this separate policy. One thing to remember in relation to an inland marine policy is to keep an up to date account of all the equipment your business owns. Take pictures of these pieces of equipment and keep them on file with your insurance agent. If you buy new equipment in the middle of your term, it is a good idea to notify your insurance agent of the new equipment.
Workers Compensation
Depending upon the state you operate in, how many employees you have, and how those employees are classified you may have to purchase workers compensation coverage. It is important to check with the proper governing body for your state to determine if you need this coverage. Even if you are not required by law to purchase this coverage, your insurance agent can help you determine if it is a good idea to still secure this coverage for your business.
Here are several common Workers Compensation Class Codes:
•   5478- Carpet, Linoleum, Vinyl Installation
•   5438- Tile Floor Installation
•   5437- Hardwood Floor Installation and Refinishing
•   5645- Residential Construction
•   5651- Commercial Carpentry
•   5436- California- Hardwood Floor Installation