Insurance to protect a business in the instance it has a data breach is becoming much more common.  This risk is only going to grow stronger as more and more information is stored digitally.  There are three main policies a company can secure, Cyber Security, Cyber Liability and Technology Errors and Omissions Insurance.  The first two coverages are typically sold together and the third is sold to specialized technology companies. Not all small businesses will need Technology Errors and Omissions Insurance.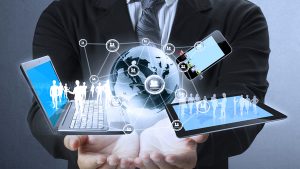 Cyber Security Insurance
Cyber Security Insurance is also known as Privacy Notification and Crisis Management Expense Insurance.  Cybersecurity insurance is designed to protect eh damages to you and your business.  It can mitigate losses from a variety of cyber incidents, including data breaches, business interruption, and network damage. A robust cybersecurity insurance market could help reduce the number of successful cyber attacks
Cyber Liability Coverage
Also termed, Information Security and Privacy Insurance, Cyber Liability Insurance covers the insured's liability for damages to third parties resulting from a data breach. It does not cover expenses that deal with the immediate response.  This type of insurance protects businesses which sell products and services directly on the internet.  Also, it protects businesses which collect data within its internal electronic network.
Technology Errors and Omissions Coverage
Technology Errors and Omissions Insurance (also known as Professional Liability Insurance or E&O) is a form of liability insurance that helps protect businesses providing all types of technology services and products.  This coverage prevents businesses from bearing the full cost of defending against a negligence claim made by a client, and damages awarded in a civil lawsuit.
Consider the impact to your business if:
A software glitch causes a client to lose important data.
A flawed program installation keeps a client from receiving orders.
Missing code prevents a customer from booking reservations.
Costly mistakes can happen, even to people with the best training and years of experience. It's human nature. That's why Technology Errors and Omissions Insurance is essential to protect your business.  Agents at Technology Insurance Shop.com have the industry insight to help tailor coverage to your individualized needs.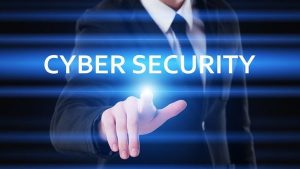 Medical/Dental Offices
Medical Dental Offices store just about every bit of a client's personal sensitive information.  This can include the customers date of birth or social security number, their credit card and bank account numbers, or even their sensitive medical information.  Protecting your business from the potential of this falling in to the wrong hands is extremely important for the long term success of any business.
Law Offices
Lawyers have a legal obligation to keep every bit of information they receive confidential.  When and if this information is made public it can have extremely drastic effects to the clients a law firm is representing.  Cyber security, cyber liability are needed for all law firms and depending upon the scope of the business, some law firms may also need technology errors and omissions coverage.  Speaking long and honestly with a trusted independent insurance agent can help determine the risks your law firm faces and what type of coverage you need.
Accounting Firms
Accounting Firms store clients most sensitive financial information. The information that they have is some of the most valuable information a cyber-criminal can get access to.  For this reason, it is extremely important to protect your accounting firm with cyber security and cyber liability insurance coverage.
Architecture and Engineering Firms
Architecture and Engineering Firms have access to the plans of new and existing businesses. If this information falls in to the hands of cyber criminals or the client's competitors, the impact can be extreme.  These firms are one of the few businesses that need all three types of insurance related to data breaches. Cyber liability will cover your liability to third parties, cyber security will help with the damages to you and your business and technology errors and omissions coverage will help protect you from problems with technology expertise and advice your business may give.
Retail Businesses
Retail businesses are one of the most common places for cyber criminals to access a victim's sensitive financial information.  As more and more purchases are made with a card instead of with cold-hard cash, retail establishments are a prime target for cyber criminals. Criminals use techniques as simple as a skimming machine at an atm or a gas station pay at the pump location.  Once the information is accessed it is commonly sold on the black market for other criminals to create fake debit and credit cards for access to the victims hacked accounts.