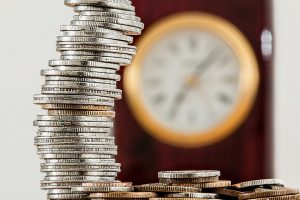 Partner with an independent insurance agent. 
The first and foremost way to save money when you are purchasing commercial insurance for your small business is to partner with an independent insurance agent.  Independent agents have the ability to shop your policy around to a number of carriers who are actively quoting policies in your industry and classification code.  Carriers appetites for particular coverages and class codes can vary dramatically from carrier to carrier.  If you use an agency who partners with only one carrier or a select few, you are putting your business at the mercy of those few carriers. If you are in a high risk classification code it may result in you only have the choice of one carrier. Independent agents can prevent this policy by shopping your policy around so you don't have to.
Consider bundling your coverages
Carriers offer the ability to bundle policies in the form of a Business Owners Package (BOP) or Commercial Package Policy (CPP).  The carriers do this as a way to save money for small businesses and the carrier benefits by securing more commercial insurance coverages from the small business owner.  This benefits the small business community in many ways. First, it saves on premium because carriers are more willing to give a credit or discount if they know they are collecting on several policies.  Also, and possibly more important, it prevents gaps in coverage.  If a business owner purchases several policies from a number of carriers their may be a grey area in between the two policies that causes the incident to not be covered by the policies.  Even if the occurrence is covered it usually takes a longer amount of time to get a pay out because the two carriers debate who is actually liable for the claim.
Set up a Safety Program
Safety Programs are a great way to limit your commercial insurance cost without a lot of time or effort from your business.  Safety Programs can help you get coverage if you are in a hi-risk industry that many carriers are hesitant to quote coverage.  It can also help you prevent a carrier from raising your rates due to a large or frequent claims in one term.  On top of saving money on insurance premium, safety programs help your workforce stay healthy and productive which is good for your productivity.
Request a policy review.
A policy review can be asked for at any time on all commercial insurance policies.  Periodically it is important to do this for a few reasons.  One the review may identify you are in the incorrect classification code that is costing you unnecessary premium.  This is especially important if you change something about the operations of your business.  A great example of this would be if you are a landscaping company that has decided to add snow removal services to your business.  Most insurance agents will exclude this part of the policy unless you specifically tell them you do snow removal.  A policy review can either prevent an uncovered loss or lower what you pay in premium throughout the year.
Ask for available credits and debits. 
Insurance agents interact with a lot of customers throughout a typical business day.  These customers are usually from diverse backgrounds and they each have their own priorities when shopping for commercial insurance.  Some just want to get the process over quickly so they can get back to running their business. Other business owners want to make sure they have their business insured to the fullest capabilities possible.  Other business owners do not mind if it takes them an entire business day if they can save 5-10% on premium.  Expressing your priorities to your agent is important to help them serve your needs.  Additional credits or debits may be available for your business, you may just have to ask.