How much insurance coverage do Beauty Salons need?
There are many Beauty Salons all across the country. Each one has their own unique set of risks depending upon the scope and scale of their operations. THe risks facing a beauty salon are very different from the risks of a real estate agency, a day care center or even an electrician.  All of these industries have their own individual needs and that is why each need their own package of insurance protection.  Here are four insurance coverages' every Salon should have in order to properly protect their business. There may be more coverages that may be needed based on the actions of your employees. For this reason, it is extremely important to spend additional time speaking with your insurance agent about what exactly your employees do and do not do on a daily basis.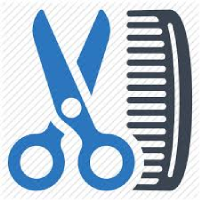 ✓ General Liability
✓ Professional Liability
✓ Inland Marine
✓ Workers Compensation
General Liability
General Liability Coverage will protect most beauty salons from property damage and bodily injury claims to third party.  Because of the high amount of traffic coming in and out of the business there is a likelihood to have more than average claims due to slips trips and falls.  Keeping the premises clean and not cluttered can go a long way towards limiting these types of claims.
Professional Liability
Professional Liability Coverage is a coverage specifically designed for businesses that provide specialized advice or services.  The need for this coverage will be higher the more high end your business is or if you work with customers around special occasions like weddings, birthdays, religious celebrations, proms, etc.  This policy will cover most legal fees if your business is sued by a customer for not providing the proper service for their occasion.  The lawsuit does not have to result in a judgment against your business to rack up an enormous cost. Even if you are innocent, you still have to hire a lawyer to defend yourself in court and you may have to take time away from your business to defend your reputation.
Inland Marine
Inland Marine Insurance Coverage will protect your property that is highly specialized or frequently in transit.  Exposures to this equipment may come if employees provide their own tools.  If they do, there may be an employees, tools and equipment exposure. If your stylist goes to the client's premises to perform services, there may be goods off premises or in transit. There may be a bailees exposure with wigs or other hairpieces, or from storage of customers' goods at all-day events offered by some high-end salons.  If any or all of these exposures exist than your business needs to add this coverage.
Workers' Compensation
Workers' Compensation Insurance is required by law in 48 out of 50 states. Depending upon the rules and regulations of your state, you may or may not need to secure this coverage.  How your business is structured and whether or not your employees are W-2 or 1099 employees can impact the requirement for this coverage as well. Workers Comp Coverage will cover your business for most lawsuits that occur from injured workers who were hurt because of a normal business activity. It will provide your employee with medical costs and some lost wages while they are hurt and not able to work.