Liability Insurance is the Bedrock of a Small Businesses Shield of Protection
Liability Insurance is a way businesses can go about protecting itself from liabilities the business faces that are beyond the funds the business has on hand to cover. General Liability is required by law for most businesses in most states, but this is usually not the only type of liability insurance coverage a business should secure. Partnering with an experienced insurance professional with whom you trust is the first step to properly protecting a small business. This professional can help advise a business owner just what types of risks they face and just what types of insurance policies they should secure. Here are 10 types of liability insurance coverage every small business owner should consider securing.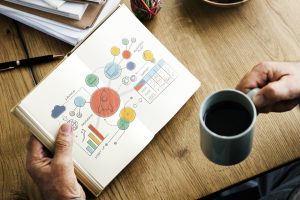 General Liability Insurance Coverage
General Liability Insurance is required by law in most states and protects a business from lawsuits, bodily injury, property damage, personal injury and completed work. Two components are included in general liability insurance. Those two components are public and product liability. Public liability protects a business from third-parties filing suit against a business. The suit can be for something as simple as the third party slipped and fell in your store. No matter how trivial the suit is, it can amount to an enormous legal bill to protect the reputation of a business. Product liability protects a business for products or completed work. When a business makes or sells a product, the business is responsible for what happens with those products. It is important to remember product liability does not provide coverage for claims of defective or faulty design alone unless that defect causes injury or damage.
Professional Liability Insurance
Professional Liability Insurance Coverage is also frequently referred to as Errors and Omissions, E&O, or Medical Malpractice. Professional Liability covers a business for financial losses suffered by third-parties due to professional advice given by the insured. The types of professionals who need this type of coverage include: Accountants, Attorneys, Real Estate Brokers, Consultants, Physicians, Architects, and Engineers. A Professional Liability Insurance Policy does not cover bodily injury or property damage, these claims are usually covered by a general liability policy.
Cyber Liability Insurance Coverage
Cyber Liability Insurance is a type of liability that protects a business from the liability the business faces to third parties for a data breach that occurs within the organization. Cyber Liability Insurance covers the costs associated with the liability of a claim or suit related to a data breach, but it does not cover the first party damages to the business.
Dram Shop Liability Insurance
Dram Shop Insurance Coverage applies to businesses that sell and serve alcohol. A Dram Shop Liability Insurance covers a business for personal injury caused by an intoxicated customer. Dram Shop Liability grew from laws passed dealing with the actions of intoxicated patrons who were served when the business knew the patron was severely intoxicated. According to Vernet v. Serrano-Torres, 566 F.3d 254 (1st Cir. P.R. 2009), it was held that the theory of dram-shop liability has been described as one where a bar or tavern may be liable for the wrongful or injurious actions of a patron, if it served alcohol to that patron after it knew, or should have known, that the patron was already intoxicated.
Directors and Officers Liability Insurance
Directors and Officers Liability Insurance is a type of liability insurance that is paid out to the officers and directors of a company or organization, as reimbursement for losses or advancement for defense costs in the event an insured faces a lawsuit as a result of alleged wrongful acts in the officers or directors capacity as a leader of the organization. Directors and Officers of a corporation or a non-profit may be liable for damages if they damage the organization in breach of their legal duty, if they mix personal and business assets, or if they fail to disclose any and all conflicts of interest.
Employer Liability Insurance Coverage
Employer Liability Insurance is an extremely important part of every businesses workers compensation insurance. Workers' compensation pays a workers medical costs and some lost wages if they are hurt while on the job. If an employee feels their workers compensation benefit has not provided them enough, they can sue a business for damages. Some of those damages and the legal fees associated with those suits are covered under an employer liability insurance policy.
Product Liability Insurance
Product Liability Insurance Coverage protects a business from lawsuits that result from injuries, illnesses, or property damage linked to a product made by a business. These damages include manufacturing error, faulty design, malfunctions, and even misuse. This applies to manufactured products no matter if they are simple or complex.
Umbrella Liability Insurance Coverage
An Umbrella Insurance Policy is a type of coverage that sits on top of other existing policies. When there is a covered loss and the limits of that policy are met, the Umbrella Policy kicks in to cover additional costs up to the limits of the Umbrella Policy. They key part of this policy to understand is that the claim causing the loss has to be a covered loss. An Umbrella Insurance Policy does not cover additional losses that are not covered. The policy only kicks in when the limits of an existing policy are met.
Employment Practices Liability Insurance
Employment Practices Liability Insurance (EPLI) can protect a business in the event the business faces a lawsuits related to hiring, employing, and terminating employees. EPLI can protect a business when someone files a claim due to misconduct or violation of labor laws. These lawsuits could include claims of employee discrimination, wrongful termination, discrimination (age, racial, gender), breach of contract, sexual harrassment, or emotional distress.
Business Owner's Policy (BOP)
Businesses can package all of the necessary liability policies in to a Business Owner's Policy (BOP). A BOP includes several different policies.  They are usually designed for a specific industry because a carriers uses historical claims data to know which types of claims are common for businesses within a particular industry. BOP's can be altered to meet the needs of a business and the level of risk a business owner is willing to take and most times carriers will offer a discount for buying multiple policies in one package.