Especially Following the Spring Switch to Daylight Saving Time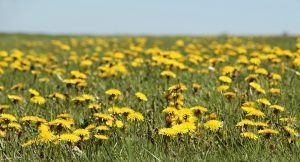 Severe Spring Weather
There are risks associated with the weather during all months of the year, but extreme weather is especially problematic in the Spring months. Depending upon where your business is located, there can be snow, rain, sleet, hail, thunderstorms, or even tornadoes. If you have employees who work out in the elements, you need to have crystal clear procedures for how they should proceed during certain weather related scenarios.
Insects and Vegetation
There are many types of insects and vegetation that are just springing to life during the Spring Months. Many of the critters coming to life carry a number of diseases. In addition to insects and rodents, there are also plants like poison ivy that can cause a number of rashes. Because of these issues, it is important to have all employees wear proper clothes to prevent exposure to these dangerous insects, rodents, and plants.
Sun Exposure
Sun exposure becomes more of an issue as the warm weather appears more often. If you have employees who work out in the elements, it is important to prepare them for heat stress and sunburns. It can be easy to forget about the dangers of the sun when the temperatures are more mild. Sunburns in April are just as dangerous as sunburns in July. Help your staff deal with these exposures by providing proper breaks, shade and plenty of access to water.
Dust and Allergies
Seasonal Allergies can be a debilitating problem for many people. In some instances the problem is so severe it can cause some suffers to have problems with asthma. These problems intensify in the Spring Months because of the high levels of pollen. If you have employees who work primarily indoors, improving the indoor air quality with proper ventilation, maintaining the HVAC System, and using non-toxic cleaning supplies. If you have employees working out  in the elements, it is wise to have morning toolbox talks about what elements your staff are dealing with this time of year and how they can prepare to deal with those elements.
Slips, Trips, and Falls
In many parts of the country, Spring is a time when enormous amounts of snow melt. This creates a very muddy environment for your employees. If the area of the country your business operates in deals with snow melt, it is important to prepare your staff for slippery conditions. This preparation is paramount to creating a safe work environment during the Spring Months. If your business is open to the public, there is extra liability if customers are hurt on your property. Dealing with these issues in advance should reduce the frequency and severity of insurance claims.