North Carolina Workers Comp Rates will be declining in 2019
In 2019, businesses in the state of North Carolina will pay on average 17.2 percent less for workers compensation.  This decrease is in addition to a 8.5% decrease in 2016 and a 12.5% decrease in 2017. This is great news for North Carolina. In 2018, North Carolina ranked near the middle of the national average. A 2018 study ranks NC as the 23 highest in premium rates across the United States making their average rates 4% higher than the national average. A similar study done in 2016 ranked the state as 27th for average rates. North Carolina's median rates are currently on par with the average rates in the U.S. This decrease should lower the states ranking and considering North Carolina is the 10th most populous state, this is great news for the business community.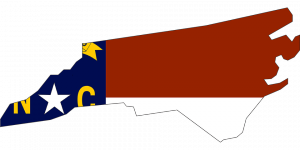 Why are North Carolina Workers Compensation Insurance Rates Declining in 2019
North Carolina Workers Compensation Rates 2019 are decreasing primarily as a result of insurance carriers processing fewer claims and paying out less for workers' compensation claims. Because of these declines in claims and payouts,  the carriers are able to pass on the savings to customers. Now not all industries are going to see the same amount of decrease. Some industries may fair better than others. According to the North Carolina Rating Bureau (NCRB), manufacturing industry groups will experience an average drop of 15.8 percent, contracting industry groups will see a decrease of 6.5 percent, and both office and clerical as well as goods and services will see an average of 19.3 percent decrease to both industries.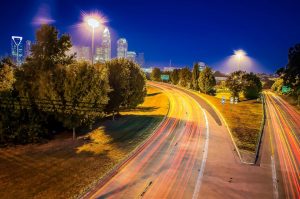 Requirements for Workers Comp Coverage in North Carolina?
In the state of North Carolina employers with three or more regular, full, or part-time employees are required to secure workers comp coverage. This includes all corporations and non-profits. Sole Proprietors, Partners, and LLC Members are automatically excluded from coverage, but have the ability to elect coverage. Corporate officers are included on all policies, but can exclude themselves using the Accord 130 form.
Payroll Requirements for Business Owners in North Carolina
Sole Proprietors and Partners who include themselves on coverage must use an annual payroll of $46,900 for rating purposes as of 04/01/2019. Corporate Officers who do not exclude themselves from coverage must do so at a minimum payroll of $46,800 and a maximum annual payroll of $93,600 as of 01/01/2019.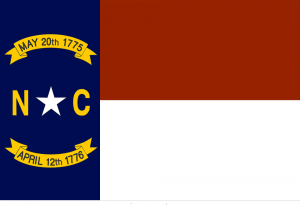 What is Unique about the Workers Comp System in North Carolina?
Experience Modification Rating
The Workers Compensation System in the state of North Carolina is unique because the state calculates the Experience Modification Rating of business on its own. The department that does this is the North Carolina Rate Bureau (NCRB). Most states partner with the National Council on Compensation Insurance (NCCI) to establish these ratings. North Carolina does report claims to NCCI for the purpose of determining interstate modifiers. This applies to employers who operate in North Carolina and other states throughout the country.
Waiver of Subrogation
Waivers of Subrogation are no longer required in North Carolina. They are not required because North Carolina Law establishes that a principal contractor is not responsible for subcontractors. This may cause contractors to face unique challenges throughout the state. Regardless, general contractors may be liable for injuries and coverage of uninsured subcontractors. In some instances, a general contactor may charge subcontractor for the cost of workers compensation while working on various jobsites.
The North Carolina Business Community will be seeing improvements next year in the form of lower workers compensation rates. This good news resulted from insurance carriers processing fewer claims and paying out less for the claims that were processed. These improvements are attributed to technology improving the efficiency in improvements and the safety of the workforce. In light of these savings, business owners should consult with their insurance agent to make sure they are maximizing all possible savings when it comes to workers compensation as well as all other forms of commercial insurance. Partnering with an independent agent is the most efficient way to ensure comprehensive coverage at the lowest rate possible.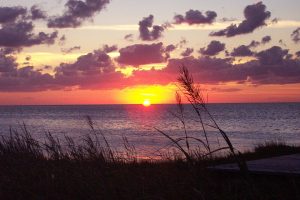 How can Businesses Ensure Maximum Savings on North Carolina Workers Compensation Rates 2019
Partner with an Independent Agent
Partnering with an Independent Agent is one of the best ways a business can make sure to get maximum coverage at rock-bottom rates. This is a fact because an independent agent is not pressured to sell you the coverage of one insurance carrier. An independent agent can shop your policy out to multiple carriers. Multiple carriers competing for your business can get your business better coverage at better rates. Additionally, the independent agent knows which carriers are hungry to quote the policies you are looking for, in the particular state you are located, and in the industry your business operates. This inside knowledge can save you time and money when looking for coverage.
Control Your Experience Modification Rating
The experience modification rating of a business is crucial to limiting what the business pays for premium. The first thing an underwriter looks at when determining if they are going to offer coverage to a business and what to charge that business for coverage, is the classification code of the business and the experience modification rating of that business. Controlling this rating is one of the more impactful aspect a business has control over. Especially related to what the business pays for commercial insurance, especially workers compensation.
Prepare for Natural Disasters
In North Carolina, Natural Disasters are a risk to consider. This is the case no matter what part of the state you are located. Hurricanes and flooding are especially important to speak with your insurance agent about. The amount of risk you are comfortable with may not be the same as other business owners. If this is the case, it is important to express this to your agent. Tell them what you do, what the climate is like, and the level of risk you're comfortable. With this knowledge, a good independent agent should be able to find several packages to suit your needs.
Develop an In-depth Safety Program
Safety Programs are one of the most cost effective ways for a business to save money. Not only can an effective safety program help a business save on commercial insurance, it can also help save money in many other ways. Lowering damage to equipment, less missed days by injured employees, and a happier workforce are at the top of the list of ways a business can benefit from an effective safety program.
Include a Return-to-Work Program
A Return-to-Work Program is something that can be implemented in tandem with a safety program and save your business immensely when you do experience an injured worker. Statistics show, the quicker an employee gets back to work, the more likely they are to return to work. This will save your business considerably by not damaging your experience modification rating, by not having to deal with a missing or injured employee, and by not having to retrain a new employee to do what the injured employee had experience with.
Exclude Owners
An Owner Exclusion in North Carolina is generally permitted for a business to exclude themselves from workers' compensation insurance. This is true for every form of business. That includes sole-proprietors, partners, LLC owners, and corporations. Owners who decide to exclude coverage on themselves are not  covered in the event they are injured on the job. If the business is willing to take on the risk, excluding the owners from coverage can save each year on workers compensation premium.
Ask about Credits and Discounts
North Carolina law allows insurance carriers to apply scheduled credits up to 25% of the full premium on each individual workers compensation insurance policy. This is in addition to credits already given to the policy holder.Credits are typically given because of a good Experience Modification Rate. Credits are usually given for management experience, no prior claims, and profitability of an account. Employers should always take additional time to speak long and honestly with their insurance agent to inform them about every positive the business has to offer. It is equally important to request additional credits when shopping workers compensation quotes.