Here is how to best prepare for your businesses for a workers compensation audit.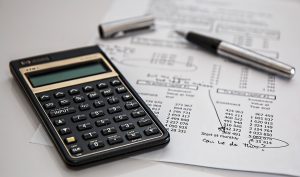 Each year all businesses must go through a workers compensation audit process. If you are like most small business owners, this is not one of your favorite parts of owning a business.  The process can be long and tedious, but the more prepared you are for this process, the more quick and more smooth the process will be.  Consulting with your independent insurance agent can help you prepare for the process and make sure the audit is done well the first time through the process.  Here are 7 ways to ensure this process goes as painless as possible.
Communicate with your agent.
Open communication with your insurance agent is essential to a successful workers' compensation audit. This is a reason why it is important to consider an independent insurance agent.  An independent agent is not as closely associated to the insurance carrier.  They can help you prepare for the audit and negotiate on your behalf if anything does not go in your favor. Open communication throughout your relationship with your insurance agent is essential to a satisfied experience during your small businesses workers comp audit.
Have paperwork prepared in advance
Having all necessary paperwork prepared in advance of your audit will make the process move as smooth as it possibly can.  This includes any and all payroll and employee records.  Job descriptions need to be included for each employee and their annual weeks, days and hours worked.  The more detailed the better.
Payment and cash disbursement records,
Throughout the year it is important to keep a record of all payments and cash disbursement.  Not having these available and organized is a good reason to have the auditor dig a little deeper during your businesses workers compensation audit. The more open, honest and organized you are throughout the entire audit process the more smooth the process will be.
Certificates of Insurance 
Make sure to keep a detailed record of all needed certificates of insurance for any and all sub-contractors or independent contractors your business used. The primary reason for providing these documents is that if you do not, these contractors will be listed as employees and it can substantially raise what you pay in premium.
Experience Modification Worksheet
The experience modification worksheet is a document that is published annually by the rating bureau in your state.  It covers the loss history for your business during the most recent three-year period, not including the most recent year.  The most recent year is not included due to overlap from some claims not being closed.  If you have had a large claims or a large amount of minor claims during any year it is important to have this worksheet available in order to show the true loss history of your business.
Make yourself available for the exit interview 
After a typical workers' compensation audit there is an exit interview at some time.  It usually lasts several hours and is a way for the auditor to ensure they have all the necessary information to accurately audit your business. The more up-front you are with the auditor the more smooth the process will be.
Respond promptly to auditor follow-up questions  
There will more than likely be questions you do not have the answer to.  The more quick and thorough you respond to these questions the more likely the auditor is to work with you to quickly finish the audit process.  The time period after the audit normally takes two to three weeks.  There may be additional questions that need clarification and this may be a frustrating part of the process. The more accurate the audit is the better it is for your company.  Your agent can help you with any of these questions if you are having a trouble finding the exact information to satisfy the auditor.  It is also important to keep in mind that for security purposes, the auditor does not keep your payroll records.  You very likely will be asked to provide additional information or records that you have already provided.  No this going in to the audit and it can save you a lot of heart ache during the process.
An accurate workers compensation audit is in your best interest, moreso than a fast audit.  This process is frustrating even during a good audit.  It will take time away from your normal work, but it is within your best interest to ensure your audit is fair and accurate.  Keep a positive attitude and consult your independent insurance agent in order to ensure your audit process goes as smoothly as possible.