Communication is key to limiting the workers compensation cost when you have an injured employee.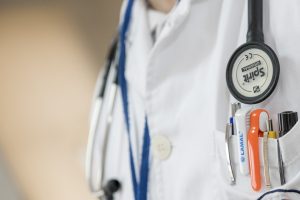 Unless you have been living under a rock for the past decade or two, you probably realize that healthcare in America is a bit complicated.  Add in an additional bureaucracy in the workers compensation system and the process can become down right frustrating for your injured worker to get the benefits they deserve.  Dealing with this while also dealing with an injury is not exactly what your employee wants to be dealing with while trying to recover from an injury at work.  Communicating with your employee throughout the entire workers compensation process is crucial to getting the worker the benefits the deserve, limiting the cost to your business and to getting the worker back on the job as soon as possible.
Communication should start as soon as the employee informs you there has been an injury.  Who ever is the manager on duty when this occurs should inform the injured employee that the business is on their side and wants to see them get the care and benefits they deserve.  Also the manager should let them know that the process to get your medical care paid for by the workers compensation system is a tad different than going to their local doctor.  It adds a layer of bureaucracy to the situation, but the more likely you are to let them know you are there to help and then follow through with that message, the more likely the injured employee is to trust your business and eventually return to full time employment.
Communicating with not only the injured worker, but with the carrier is crucial as well.  It is also important to keep your agent in the loop, but the carrier is the business that is equipped and responsible for helping you through this process. The main thing they can help you with is directing you to the proper facilities that are equipped to handle the workers compensation process.  Speaking with the carrier about this and relaying the message to the injured employee is crucial to the ultimate success of your business.
Humans are creatures of habit.  When people come to work they tend to create a habit related to that process.  The longer they stay away from work, the more likely they are to develop new habits.  When this occurs and the longer it occurs, the less likely the injured worker is to return to full time employment.  This is when a claim can turn in to an extremely large cost to your insurance carrier and will be a part of your businesses loss cost ratio.  The loss cost ratio is one of a few main factors carriers use to determine whether they are going to offer you coverage and how much to charge your business for premium.  limiting the severity of any claim is crucial to keeping this ratio low.