If you are a successful small business owner, you probably realized along your journey, you cannot do everything yourself. Who you surround yourself with and who you go to for guidance are as important to your success as your own personal attributes.  One activity that many successful business owners have is reading.  Reading the newspaper, reading books, even reading small nice blogs about your industry.  Here are 5 small business blogs that all successful small business owners can benefit from.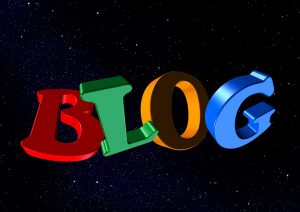 The Harvard Business Review is one of the most well respected voices for small business advice in the country.  It is one of the best places to find new ideas and classic advice on strategy, innovation and leadership, for global leaders from the world's best business and management experts.  HBR is generally a management magazine published by Harvard Business Publishing, which is a subsidiary of Harvard University. The magazine is published 6 times a year and the small business blogs are an area for more frequent advice.
Staples:  Small Business Network  The Small Business Network Blog from Staples.com focuses on a variety of topics including technology, marketing, risk management, human resources, disaster preparedness and operations.
The My Corporation Blog is another small business advice blog that many small business owners from many different industries can benefit from.  My Corporation is a business that helps people during the initial phases of setting up your business. They can help businesses fill out the proper paperwork to incorporate and consult the business owner on which type of structure is best for your goals as a small business owner.
Moz is a company that operates in the industry of Search Engine Optimization. Moz is a group of the industry's top experts who offer their best advice, research, how-tos, and insights to help you develop your SEO and online marketing skills.
Small Biz Trends offers advice in the areas of technology, management, marketing, social media, finance and general advice.  It is an online publication focused on providing advice for small business owners, entrepreneurs and the people who interact with them.  The blog solicits the advice of hundreds of expert contributors who bring up to date news, advice and resources you need to succeed no matter what industry you operate in.