Recommended Insurance Coverages for Mortgage Brokers
Mortgage Brokers are an essential part of the economy i 2019. They act as middlemen helping realtors get home buyers the best solutions to all their mortgage needs. Mortgage Brokers are individual financial institutions that lend the funds for the purchase of property. The properties can be for both business and personal use. Some mortgage companies also service escrow accounts, offer some real estate services, and some even broker or sell mortgage loans to other operations. With each type of service the business offers additional risk is taken on by the financial institution. Here are five types of insurance all mortgage brokerage businesses should consider.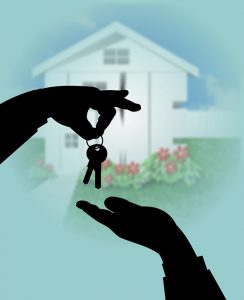 Minimum recommended coverage:
General Liability
Workers Compensation
Errors & Omissions (Professional Liability)
Hired and Non-Owned Auto
Property Insurance
General Liability
General Liability Insurance for Mortgage Brokers is usually the first type of coverage a broker needs. It protects the broker from common slips, trips, and falls. These incidents can happen at the location of the mortgage broker or at a third party site. A General Liability Policy can cover damage in the form of bodily injury and property damage.
Workers Compensation
Workers Compensation is typically the second policy the owner of a mortgage brokerage service discusses with their insurance agent. This is because General Liability and Workers Compensation are required by law for most businesses in most states. Workers Compensation covers a business for injuries to employees that happen within the normal course of business. The policy covers medical costs and some lost wages for injured employees who are hurt and not able to work. Implementing a well-documented safety program and focusing on ergonomics within the workplace can help limit the amount of injuries your employees experience.
Errors & Omissions (Professional Liability)
Errors & Omissions is frequently referred to as Professional Liability. In other industries it may be referred to as malpractice. This type of insurance protects businesses and their employees from claims of negligence or  inadequate work. Any business that gives professional advice for a fee needs to secure an errors and omissions insurance policy.
Hired and Non-Owned Auto (full commercial auto if vehicles owned)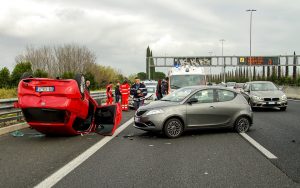 Hired and Non-Owned Auto Insurance is designed for when an employee uses their personal car or when an employee drives a rental car for purposes. It is common for a mortgage broker to meet at a third party site for many business functions. When they are driving to and from these appointments, the business is liable for damages occurred when the employee causes a wreck. A Hired and Non-Owned Auto Insurance Policy can protect the business, up to the limits of the policy, from the liability it faces when an employee causes an accident while on company time.
Property Insurance
Commercial Property Insurance is designed to protect any business from both legal liability and property damage related to the building they operate in regardless of whether the business owns or leases the facility. Most commercial property insurance policies provide coverage for a wide variety of damages that usually include fire, smoke, wind, vandalism and civil disobedience. The policies frequently list included and excluded damages. Some common exclusions often include damages resulting from earthquakes and hail. These damages may have a separate deductibles or be excluded from coverage altogether. One thing to ask your agent when purchasing commercial property insurance is the differences between actual cash value and replacement cost.
Other coverages to consider for Mortgage Brokers:
Business Personal Property, Extra Expense, Financial Institutions Bond, Accounts Receivable, Computers, Valuable Papers and Records, Directors and Officers Liability, Employee Benefits, Umbrella Coverage, Computer Fraud, Extortion, Cyber liability Insurance (Data Breach Coverage), EPLI and Mortgage Errors & Omissions.
Mortgage Brokers Liability Classification Codes
Commercial insurance companies use various liability classification systems in order to classify and rate coverage premiums for Mortgage Brokers. Here are the most common business insurance classification for Mortgage Companies:
Business Liability Category: Financial Institutions
SIC Business Insurance Codes for Mortgage Brokers:
6162: Mortgage Bankers and Loan Correspondents
6163: Loan Brokers
NAICS Liability Classifications:
522292: Real Estate Credit
522390: Activities Related to Credit Inter-mediation
522310: Mortgage and Non Mortgage Loan Brokers
Business ISO General Liability for Mortgage Brokers:
61223: Banks and Other Financial Institutions
61226: Office—Other Than Non-Profit
61224: Office—Building Occupied by Business Employees
Common Workers Compensation Class Codes:
8810: Office and Clerical
8772: Outside Sales and Messengers