When does a Business need a Certificate?
A certificate of insurance is a document that is used to provide info about specific insurance coverages. The certificate is issued to one entity and provides information about the insurance coverages another entity has secured. The certificates are usually required as part of a contract between a business, a contractor, and a subcontractor. A certificate of insurance can be offered for General Liability, Business Auto, Umbrella, and Workers Compensation.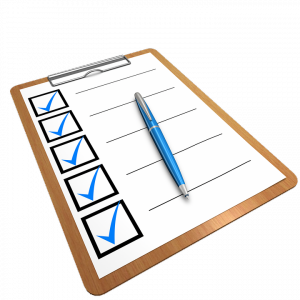 What is Included with a Certificate?
The certificate of insurance includes the type of insurance coverage that has been secured, the limits of those policies, and the named insured.  The certificate will also include whether there is an Additional Insured or Waiver of Subrogation associated with any of the policies included in the certificate. It should include detailed information about the company or person who receives the certificate that includes full address, contact name, email address, phone number, and fax number.  When requesting a certificate be sent to another entity, the more information you provide the better.
Who Might need a Certificate of Insurance?
Typically a certificate of insurance is needed when a business hires a general contractor for a job or a contractor hires a subcontractor to perform a specific part of a job. The certificate is provided as proof the business or the general contractor made sure the contractor or subcontractor they are interacting with has coverage in place at the time the work was done. It is important to always ask a contractor for a new certificate every time you work with them. Just because someone had coverage in place in the past does not mean they still have coverage. If a business or a general contractor hires a business who does not have proper coverage in place, the business or general contractor will take on the liability for damages in most instances.