6 Types of Insurance Coverage every Medical Office Needs
Medical Offices have many unique risks to deal with. The fact that customers are in some cases sick can ad to the frequency and severity of commercial insurance claims. The fact that employees have to spend a large portion of the day on their feet can ad to the amount of injuries if the staff are not in good physical condition. Because of the unique risks faced by medical offices there are certain types of insurance that are necessary. Here is a list of six recommended types of insurance every office should secure.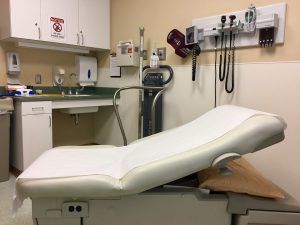 Minimum recommended coverage:
General Liability
Medical Malpractice—Professional Liability
Property Insurance
Commercial Auto
Hired and Non-Owned Auto
Workers Compensation
General Liability
General Liability Insurance is a necessity for a medical office because of the amount of clients coming in and out of the property. General Liability will protect your business from injuries that occur to customers and other third parties that come in contact with your property. The fact that some of the customers are sick can contribute to more risk of other customers becoming sick due to contact with ill patients. Like in most industries that face the public regularly; slips trips and falls are always a risk. Having a safety committee and documenting their activities can help you save in the long run.
Medical Malpractice—Professional Liability
Medical Malpractice is a form of Professional Liability that is unique to the medical profession.  According to the Insurance and Risk Management Institute, professional liability is defined as:
'A type of liability coverage designed to protect traditional professionals (e.g., accountants, attorneys) and quasi-professionals (e.g., real estate brokers, consultants) against liability incurred as a result of errors and omissions in performing their professional services'.
Conversely, medical malpractice coverage is defined as:
'Coverage for the acts, errors, and omissions of physicians and surgeons, encompassing physicians professional liability insurance, hospital professional liability (HPL) insurance, and allied healthcare (e.g., nurses) professional liability insurance'.
In laymens' terms, this coverage protects doctors and nurses from the liability they face regarding they face giving specialized services and advice related to the healthcare profession.  This coverage is a necessity to any business offering medical advice and services.
Commercial Property Insurance
If the business owns the location where it operates, then the business has a need for Commercial Property Insurance. This insurance coverage is very specific and it is different than a traditional home owners policy. The policy can be written on a replacement level value or on a prearranged value agreed upon by the insurer and the insured. Partnering with an independent insurance agent to determine which type of coverage you need is a wise decision.
Business Auto Insurance
If your business owns and operates any vehicles as a part of the business operation, than it needs to secure business auto insurance. Any time that an employee is using a vehicle for business purposes, the liability to third parties is the liability of the business and not the liability of the employee. This means if an employee gets in to a wreck while on the job, the damages to third party vehicles is the responsibility of the business. Now if you have employees who drive their own cars for business purposes you will need a separate policy called a Hired and Non-owned Auto Policy.
Hired and Non-Owned Auto (full commercial auto if vehicles owned)
Hired and Non-Owned Auto Insurance is needed for two main reasons. If a business has employees who use their personal vehicles for business purposes or if employees drive rented vehicles while they are doing something related to their work. This policy is in addition to the insurance coverage you may buy from a rental agency. Hired and Non-owned auto will cover your business for the liability it faces to third parties who may have property or bodily-=injury claims as a result of an accident involving an employee.
Workers Compensation
Workers Compensation Risks are unique for several different reasons. First and foremost the employees are interacting with sick patients in many situations. Spending long hours on your feet can be taxing for nurses and doctors. Encouraging the staff to live a healthy lifestyle can help limit the amount of severe claims due to wear and tear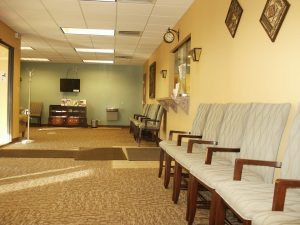 Physicians Liability Classification Codes
Commercial insurance companies use various liability classification systems in order to classify and rate coverage premiums for Physicians. Here are the most common business insurance classifications for Medical Clinics:
Business Liability Category: Health Care Providers
SIC Business Insurance Codes:
8011: Offices and Clinics of Doctors of Medicine
8042: Offices and Clinics of Optometrists
8031: Offices and Clinics of Osteopathy
8021: Offices and Clinics of Dentists
NAICS Liability Classifications:
621111: Office of Physicians (Non Mental Health)
621320: Office of Optometrists
621320: Office of Dentists
621498: All Other Outpatient Care Centers
621330: Office of Mental Health Practitioners
621399: Office of Other Health Practitioners
Business ISO General Liability:
Common Workers Compensation Class Codes:
8832: Doctors, Physicians and Office Staff