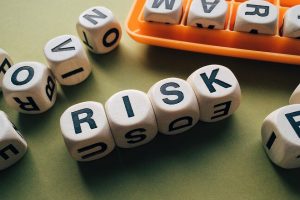 If done well a return to work program can benefit both the employer and employees.
Returning to work can be a hassle for employees to navigate.  Anything an employer can do to make the process easier for their employees will benefit the employee as well as the company in the long term.  That process should start before the injury occurs by putting an emphasis on safety in order to prevent the injury from occurring in the first place.  Unfortunately, if you are in business long enough an injury to one of your employees will inevitably occur.  When it does, helping your employee get the medical care they need and helping them get back on the job promptly can be crucial to the success of your business.  Here are 4 ways an effective return to work program can help your business succeed.
Put your return to work policy down in writing:  Why putting this program in writing is that the process of putting this policy in writing can help you determine what are the issues that employees actually face when they are dealing with injuries and how to best help them through this process.  You should have some key employees from all levels of your business be a part of this process. Maybe even include someone who recently had an injury at work. These in-sites may help you determine some risks your business faces that you may be able to prevent future injuries.
Develop a process for Communication throughout the process:  Once you have a return-to-work program in place you need to ensure all of your managers read and understand the policy clearly and concisely.  It may be effective to have one person be the point person for the program, but it is equally important to have them train all the other managers and upper level employees about the program.  This is important you do not want to be left in a bind if that person is on vacation when an injury occurs or if that employee leaves the organization altogether.  Make sure your employees understand how this program impacts the bottom line.  Helping them communicate this program down through the ranks via meetings, email and your intranet.
Start the plan immediately upon injury/illness:  The moment an injury occurs the return to work program needs to be implemented.  This should be outlined clearly in the program.  Documenting everything is crucial to protect the business and to ensure the employee gets the proper medical attention and wage reimbursement through your workers' compensation insurance policy. The quicker you implement this program it will instill confidence in the injured employee that you care about their well-being and will contribute to them wanting to get back to work more quickly.
Close your claims quickly:  Once your employee is recovered and back on the job, it is important to close the workers' compensation claim quickly.  Carriers will leave the claim open for a while after the employee returning to work. They do this to make sure the employee does not reinjure themselves upon returning to work and needing additional benefits.  Remember that the underwriter may leave this claim open and it can cause your loss cost ratio to be much higher than it actually is.  If you are renewing your policy this can negatively impact what you pay for premium.  For this reason it is important to periodically check in to make sure the claim is closed as soon as it possibly can.