What are you doing during National Safety Month to make sure your Business is as Safe as possible?
Every year National Safety Month is recognized during the month of June and according to the National Safety Council, 'National Safety Month focuses on reducing leading causes of injury and death at work, on the road and in our homes and communities'. Safety should be at the top of the priority list for any successful business. Not focusing on safety is a very short-sided way to run a business. Businesses with an extra emphasis on safety tend to experience less frequent and less severe injuries to their employees. This leads to less lost time by injured employees, less insurance claims reported by the business, and lower insurance premiums as a result of the safe environment.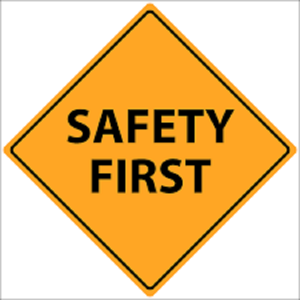 Why is safety important?
Having a safety workplace can help your business in many ways. First and foremost it is the right thing to do for your organization, your customers, and your employees. If you operate a safe business it will save your business time and money by not having to deal with injured employees as frequently. It also will save your business when purchasing commercial insurance. Safe workplaces typically have a better experience modification rating than other businesses who do not emphasize safety.
How does a business design a safety program?
The design stage of a safety program will depend upon the location of your business and the industry you operate in. Obviously, if your business operates in Florida there is not much of a need for you to train employees how to operate in the snow. If you are located in Iowa, you may not need to prepare for hurricane season. The same can be said for the industry you operate in. A construction company will not need the same protocols in place as an accounting firm. Because of the uniqueness of each individual business, it is important to consult with your key employees, advisers, and even your insurance agent. All of these people can bring their own experiences to the design of any safety program and make it more complete.

What should be included in all safety plans?
Heavy lifting
Any employee who has to lift heavy objects should be prepared to lift with their legs and not with their back. Many employees want to show a can-do attitude, but it is important to let all employees know that safety and their health are more important than impressing anyone with brute strength.
Slips, trips, and falls
Slips, trips, and falls are the most common insurance claim. Especially for retail and restaurant businesses that are open to the public. Even if your business is not open to the public, it is important to prevent employees and any third parties who come on to the property to be prepared for slips, trips, and falls.
Ergonomics of the workplace
Most businesses operate in the technological age. Because of this fact, many employees spend a majority of their time sitting at a desk and typing or staring at a computer. Repetition injuries like carpal tunnel can be severe and so can eyesight damage from long-term  damage from computer usage. Being mindful of the ergonomics of the chair a person is sitting in, the equipment surrounding their computer, and the light that is being emulated from the computers can do a lot to prevent long-term damage due to ergonomics within your staff.
Tips for implementing a safety program.
Once you have designed a safety program, it is equally important to effectively implement it. This must start from the top of your organization. The more involved the owner and key employees are in the implementation of a safety program, the more likely all employees will take it seriously. There should be a schedule for ongoing meetings and they should be documented. These meetings do not have to be extremely time-consuming. Typically 15-30 minutes a week is adequate. It is important to periodically request feedback from all employees and to have some sort of open door policy for employees who may not feel comfortable speaking up in front of their coworkers. No matter what implementation you find is right for your business, it is important to document it and to stick with it. Documentation will come in handy when or if you experience an injured employee. Your insurance agent will be able to use the safety program as a way to show the insurance carrier you are taking the proper steps to prevent this occurrence from becoming a regular part of your business.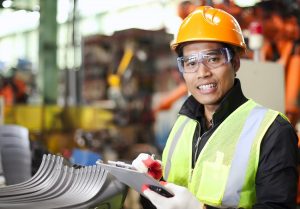 Common Types of injuries
Fatigue
Fatigue is an enormous problem in today's business climate. Especially for businesses that operate in an have employees doing physical work. Adults need seven to nine hours of sleep each day to reach peak performance, but nearly one-third report averaging less than six hours.
Driving
IF you have employees who drive to multiple locations throughout the work day as part of their normal duties, you need to train those employees how to drive when they are on the job. It is a good idea to pull their motor vehicle records on a yearly basis as well. Never assume a responsible employee is also a responsible driver.
Workplace Violence
Unfortunately, workplace violence is more common than most business owners think. Each year more than two million people report being a victim of workplace violence. For this reason, it is extremely important for you as a small business owner to come up with a plan to prevent and how to deal with any and all forms of workplace violence.
Slips, trips, and falls
Slips, trips, and falls are the most common form of insurance claim. Especially for businesses that are open to the public like a restaurant. Fortunately for these types of businesses, these claims are also typically not very severe, just frequent. No matter what type of industry your business operates in, it is worth your while to address slips, trips, and falls that may happen at your facility.
Drugs in the workplace
According to the Surgeon General, nearly 21 million Americans live with a substance use problem.  The same study showed three-quarters of these people are employed and as a result of their addiction, they miss 50% more time than employees without a substance abuse disorder. Construction, entertainment, recreation, and food service are four industries that have twice the national average of drug abuse in the workplace. If your business operates in one of these areas, drug abuse in the workplace is something you should address with your staff.