3  Reasons why Small Businesses Need a Business Owners Policy (BOP)
A Business Owners Policy, typically includes three types of insurance. Those three types of insurance include Property, Business Interruption, and liability protection. There are additional coverages your business can purchase to tailor the policy to fit your business's specific needs. Two common additions include inland marine and data breach coverage. No matter the size or scope of your business, a BOP is almost always the best way to properly insure your business. Here are 3 reasons you should consider a BOP.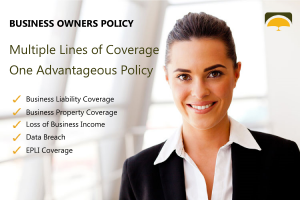 A BOP will ensure no gaps in coverage
Because with a Business Owners Policy, you bundle several products together, your business is less likely to have a claim not be covered because of a gap in coverage. A gap in coverage occurs when you purchase two products from different carriers and each carrier has an exclusion to their policy. If both policies have an inclusion for the loss, it may cause the loss to not be covered at all. Even if the loss is covered it can slow down the response time for the claim because the insurance carriers have to determine who is ultimately responsible for the claim. When you purchase a BOP, it will speed up the amount of time to process a claim and do the best job of preventing a gap in coverage.
A BOP will make insurance more affordable
Keeping expenses as low as possible is extremely important for the long-term success of any business. A Business Owners Policy allows you to keep the price of premium lower because insurance companies are more likely to dig deeper for credits and discounts when they know they are quoting multiple policies through your business.
A BOP can be modified to fit your needs
Business Owners Policies are designed with a specific industry in mind. Insurance carriers have loads of data about claims in each particular industry and with that data they know with a high probability which coverages each industry is most likely to need. This data can help a business owner to know what types of insurance they need and what types they can do without. If your business is an exception to the rule, your insurance agent can help you fine tune your specific package to meet the unique needs of your business. This is something not offered from most traditional insurance policies.