North Carolina Workers Compensation Rates will be declining in 2019
In 2019, businesses in the state of North Carolina will on average pay 17.2 percent less for workers compensation insurance.  This decrease is in addition to a 8.5 percent decrease in 2016 and a 12.5 percent decrease in 2017. This is great news for a state that was previously ranked 23 out of 50 states when it comes to what they pay for workers compensation premium. This decrease should lower the states ranking and considering North Carolina is the 10th most populous state, this is great news for the business community.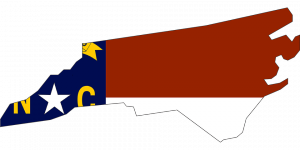 Why are North Carolina Workers Compensation Rates Declining in 2019
North Carolina Workers Compensation Rates 2019 are decreasing primarily as a result of insurance carriers processing fewer and paying out less for workers' compensation claims. Because of these declines the carriers are able to pass on the savings to customers. Now not all industries are going to see the same amount of decrease.  Some industries may fair better than others. According to the North Carolina Rating Bureau (NCRB) proposed an average 15.8 percent rate decrease to manufacturing industry groups, an average 6.5 percent decrease to contracting industry groups, and an average 19.3 percent decrease to both office and clerical and goods and services industries.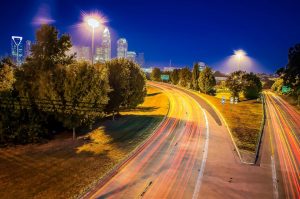 How can Businesses Ensure Maximum Savings on North Carolina Workers Compensation Rates 2019
Partner with an Independent Agent
Partnering with an Independent Agent is one of the best ways to ensure your business is getting maximum coverage at rock-bottom rates. This is because an independent agent is not pressured to sell you the coverage of one insurance carrier. They can shop your policy out to multiple carriers in order to make those carriers compete for your business.
Control Your Experience Modification Rating
The experience modification rating of a business is crucial to limiting what you pay for workers compensation.  The first thing an underwriter looks at when determining if to offer your business coverage and what to charge you for that coverage, is the classification code of your business and the experience modification rating of that is business.
Prepare for Natural Disasters
In the state of North Carolina, Natural Disasters are a realistic risk to consider no matter what part of the state you are located. Hurricanes and flooding are especially important to speak with your insurance agent about. The amount of risk you are comfortable with may not be the same as other business owners. If this is the case, it is important to express this to your agent. Tell them what your business does, what the climate is like where you live, and the level of risk you are comfortable. With this knowledge, a good independent agent should be able to come up with a number of packages that will suit your needs.
Develop an In-depth Safety Program
Safety Programs are one of the most cost effective ways for a business to save money. Not only can an effective safety program help a business save on commercial insurance, it can also help save money in many other ways. Lowering damage to equipment, less missed days by injured employees, and a happier workforce are at the top of the list of ways a business can benefit from an effective safety program.
Include a Return-to-Work Program
A Return-to-Work Program is something that can be implemented in tandem with a safety program and save your business immensely when you do experience an injured worker. Statistics show, the quicker an employee gets back on the job, (in any capacity) the more likely they are to return to permanent work. This will save your business considerably by not damaging your experience modification rating, by not having to deal with a missing or injured employee, and by not having to retrain a new employee to do what the injured employee had experience with.

North Carolina businesses will be seeing improvements next year in the form of a lower bill for workers compensation premium. This good news resulted from insurance carriers processing fewer and paying out less for workers' compensation claims. In light of these savings, business owners should consult with their insurance agent to make sure they are maximizing savings when it comes to workers compensation as well as all other forms of commercial insurance. Partnering with an independent agent is the most efficient way to ensure comprehensive coverage at the lowest rate possible.