Impacts of Improving Safety in the Trucking Industry and how it impacts Insurance 
With the prevalence of online shopping, the Trucking Industry is booming like never before. The need for more truckers is ever present throughout the industry. The demands of the industry are forcing drivers to be behind the wheel for more days and more hours then ever. With this demand comes an immense amount of risk. These risks can lead to more insurance claims throughout the industry which can lead to rising insurance premiums. Fortunately, this rise in demand for truckers is coinciding with amazing advancements in technology throughout the Trucking Industry. These advancements, in many ways, is leading to a safer experience for drivers. Here are five ways technology is impacting the Trucking Industry and three ways technology is impacting insurance for trucking businesses.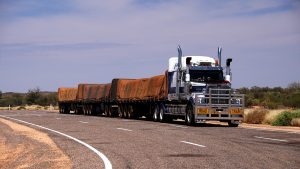 How is Technology impacting the Trucking Industry?
Fuel Efficiency
Driver monitoring
Traffic Coordination
Recruiting
Comforting Drivers
Fuel Efficiency in the Trucking Industry
One major cost for everyone involved in the Trucking Industry is the cost of fuel. Unfortunately, fuel prices fluctuate from year to year. This makes it extremely difficult for businesses to predict what costs will be for their business. Because of this disparity in prices for fuel from year to year, improving fuel efficiency is of utmost importance to businesses within the Trucking Industry.
Using GPS Technology to get from point A to point B without getting lost means less time finding loads. When you consider many companies have dozens or even hundreds of drivers on the road at any particular time, costs can add up quickly. Every minute on the road saved can add to bigger profits for the company. In addition to less time looking for a load, GPS Technology is helping drivers reduce idling time by avoiding traffic jams.
The American Trucking Association (ATA) suggests that the best way to reduce fuel consumption is to reduce speed. According to this study by the American Trucking Association found a truck traveling at 75 mph consumes 27% more fuel than one going 65 mph; so limiting truck speed to 65 mph would save 2.8 billion gals. of diesel fuel over a decade. More experienced drivers know this and can save the business and the industry as a whole as much as 27% yearly by driving at an appropriate speed.
Driver monitoring
ELD's or electronic logging devices are helping fleet managers monitor driving habits to benefit safety and fuel efficiency. Monitoring drivers with ELD's allows companies to more effectively manage driving habits and more quickly offer extensive training to new drivers. When new drivers are evaluated remotely, it can lead to better safety outcomes and better fuel efficiency for the business and the industry as a whole.
Traffic Coordination in the Trucking Industry
With the ability to communicate and access fleet information remotely, many companies are able to improve delivery times. Drivers can now coordinating driving patterns to miss traffic and bad weather. Some technology are good enough to warn a driver about a risk they face in their blind spot in realtime. This leads to less time spent idling and less instances of Distracted Driving.
Recruiting and staffing
Technology and the internet allow trucking companies to find more drivers in more areas of the country then ever before. Many drivers find jobs through online job boards over their phone while sitting at a rest stop. Because of this accessibility, drivers and owner operators have more access to better jobs and better pay rates then ever before. Also, staffing agencies are now able to source positions out to only the most qualified drivers more effectively. The process of matching drivers with the companies looking for their skills is better and more efficient. This benefits everyone within the industry and allows the industry to keep shipping rates low.
Comforting Drivers in the Trucking Industry
Technology benefits the driver in many ways then just the efficiency of their driving. With streaming services, there are better music listening options and more ways for drivers to communicating with their family and friends while they are away from home. This adds to the quality of life for drivers who live a different work schedule than pretty much any other industry.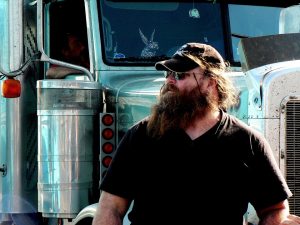 How is Technology Impacting Insurance?
Less Frequent Claims
Improvements in the Trucking Industry, through better technology, lower the frequency of claims the insurance industry has to process and pay for. Less insurance claims usually results in improving rates for multiple types of commercial insurance.
Less Severe Claims
When the Trucking Industry benefits from technology, it also results in the claims that are filed being less severe. When the claims are less severe, insurance carriers do not have to fork over as much money to cover these less severe claims. When a trend of less severe claims occurs throughout an area or an industry, it results in lower insurance premium for those states and industries.
Better Data
Technology allows insurance carriers to process more and better data. Processing data more efficiently allows insurance carriers to save time and man hours processing policies, renewals, and claims. The insurance industry has decades of data to use in order to make am underwriting decision. This data allows them to more effectively recommend coverages and limits to businesses within the Trucking Industry. Technology allows more people within the insurance industry to have more information at the hands to make decisions more effectively.