Liquor Liability Insurance 
Dram Shop Insurance, also commonly referred to as Liquor Liability Insurance, is a specialized type of liability coverage for businesses that serve and sell alcoholic beverages. Many insurance carriers do not have a strong appetite for quoting businesses where a large amount of alcohol is served. Most carriers will shy off companies as the percentage of alcohol sales moves northward of 50 percent of total sales. When a business does sale predominantly alcohol, there are fewer carriers to get a quote from. The market for this type of coverage is divided up between two types of carriers, Admitted and Non-Admitted Carriers. Both types of carriers serve a functional role for the market. Here is a detailed description of what Dram Shop Insurance is, where Dram Shop Laws came from, what types of businesses need Dram Shop Insurance, what types of carriers offer Dram Shop Insurance and how much the coverage costs.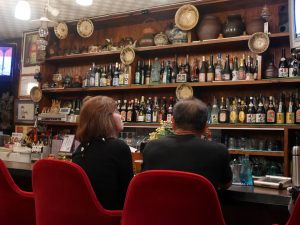 Dram Shop Law? (Where the need for Dram Shop Insurance Arose.)
Dram Shop as a term comes from a time many years ago when alcohol was sold by the dram. This was typically an eighth of an ounce or what is commonly today served as a shot of alcohol. All but 6 states (Delaware, Kansas, Maryland, Nevada, South Dakota, and Virginia) have some form of Dram Laws on the books. States where Dram Laws are on the books a business may face liability if a customer gets into a fight, damages someone else's property, or even gets into a car accident.
What Businesses Need Liquor Liability Insurance Coverage?
Businesses that typically need liquor liability insurance coverage include: Restaurants, Bars, Taverns, Caterers, Breweries, Wineries, Grocery Stores, Liquor Stores, Convenience Stores, Food Trucks, and Grocery Stores. Most of these businesses are legally required to carry General Liability, Workers Compensation, and Liquor Liability Insurance. Workers Comp will cover injured employees, General Liability will cover general third party liability minus the specified exclusions, and Liquor Liability covers risks associated to intoxicated customers. Most carriers have specific packages of policies for businesses in this industry depending upon the specific classification code. It is important to partner with an independent insurance agent with whom you trust and take their recommendations. Not securing enough insurance is a main factor that leads to many businesses closing their doors permanently after a loss.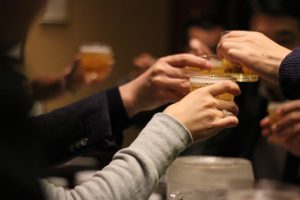 3 Major Risks Associated with Serving Alcohol
The three major risks associated with alcohol serving businesses include selling alcohol to an intoxicated customer, contributing to the over-intoxication of a customer, and serving alcohol to a minor. None of these events by itself trigger a Dram Shop Insurance Claim, but they can lead to any incident involving an intoxicated patron that does lead to legal liability for the business. These incidents can include injuries to the customer, the minor, or an unrelated third party injured by the intoxicated patron.
Admitted Carriers Vs. Non-Admitted Carriers
Finding a carrier to offer Dram Shop Insurance may be difficult for some businesses. Depending upon the appetite of the carrier, the claims history of the business, the amount of revenue of the business, and the percentage of revenue that comes from the sale of alcohol. There are two types of carriers that do offer Liquor Liability Insurance, Admitted and Non-Admitted Carriers. The basic difference between the two types of carriers is admitted carriers are required to file their rates with the state governing body and follow certain rules set by the state governing agency. Non-Admitted Carriers are not required to file rates nor are they required to follow the same rules as Admitted Carriers. Non-Admitted Carriers do serve a functional role within the insurance system of the states they operate within. They are often the carriers that are willing to take on high risk businesses that have a greater likelihood of losses. Non-Admitted Carriers are required to show proof they are financially able to cover the claims they are taking on. Each state has their own way to require carriers to prove this.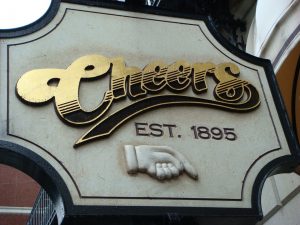 Special Considerations of Carriers who offer Dram Shop Insurance Coverage?
The cost of the Dram Shop Insurance depends on a number of factors including the classification code of the business, the claims history of the business, the location of the business, the revenue of the business, and the amount of revenue that comes from the sales of alcohol.
Classification Code
The Classification Code of the business will determine the recommended premium rate for workers compensation insurance. Depending upon the risks involved with the business this can be favorable or unfavorable in relation to what the business pays for coverage.
Claims History
The Claims History of the business applying for a Dram Shop Insurance Policy impacts immensely what the business pays for premium. The experience modification rating deals with the three previous years of claims history not including the current year. For new businesses without enough claims history, the rating is negatively impacted. For businesses with frequent or severe claims, the rating is impacted more. Businesses that have low or no claims, have an in-depth safety program, and a return-to-work program tend to pay less for premium.
Location
If a business is located in an area of town where crime is more prevalent, the amount the business pays for insurance may be impacted. The location of the parking lot and the amount of lighting on the premises impact premium. The presence of security or law enforcement can impact what a carrier charges for insurance.
Revenue
The revenue of a business will impact the amount of risk related to the business. A business that serves more alcohol will in turn have more intoxicated customers. The more intoxicated customers being served at a business, results in more likelihood of the business facing liability.
Amount of Revenue from Alcohol Sales
Businesses that get more than 50 percent of their sales from alcohol are much more likely to face liability due to intoxicated patrons. The higher the revenue and the higher the percentage of alcohol sales will result in a high rate of premium.