Have you heard the term Ghost Policy?
It is typically referred to in regards to workers compensation insurance.  A Ghost Insurance Policy is a term used to describe a specific type of workers' compensation insurance policy. This type of policy is issued to individual business owners that have no direct coverage value. It can be a great policy for small contractors and subcontractors who have no employees or subcontractors.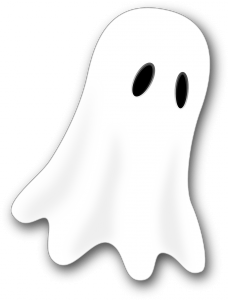 What is a Ghost Policy?
A Ghost Policy is a minimum earned premium policy. A policy of this nature commonly costs between $750 and $1000 annually. This is depending on the state the policy is issued and several factors related to the industry the business operates.  One major difference from a traditional workers comp policy is that a Ghost Insurance Policy has no payroll calculated into the premium.  It also excludes all owners from the policy.  This is where the term "Ghost"comes from.  Now the premium will vary by carrier and includes the state expense constant, There are minimum premium amounts required to administer a policy.
Why might someone want a Ghost Policy?
While many business owners might think it is a waste of money to purchase this type of a policy, but it may be a preferable alternative to going without coverage for a number of reasons.  A Ghost Policy enables a business owner to have a certificate of insurance issued.  Many contracts require a certificate of insurance in order to secure financing and to do business legally in many states.  In addition, a Ghost Insurance Policy can cost a fraction compared to a policy including the owner. Also, in most cases, a Ghost Policy provides employer liability protection in the event an employee is hired or a payment is made to an uninsured subcontractor. Uninsured Subcontractors are especially important to protect your self and your business from, even if you only interact with subcontractors infrequently. Trusting that a subcontractor is self insured is a good way to get your business in to a situation no business owner wants to be in.
Ghost policies don't provide coverage, so why would I want one?
The biggest reason small contractor or subcontractors benefits from a Ghost Insurance Policy is to meet state legal requirements or to provide a certificate of insurance to another client or general contractor. Many other businesses, customers, and other contractors require an independent contractor to provide a certificate of insurance in order to enter into a contract with them. The fact that the business does not hire employees is inconsequential to them. They want to have a certificate of insurance in place to make sure they are not held liable for damages or bodily injury that occur within the contract. Many independent contractors do not employ any other people.  These contractors want to prevent high workers compensation premiums just to cover themselves with traditional comp coverage. Unfortunately, in some states these contractors are required to show some proof of insurance coverage. In most instances, a Ghost Policy will help them meet these requirements the most cost effective way.