Small Business Insurance Jargon you need to know as a business owner
Buying commercial insurance is something a small business owner has to do once a year. It is not something most business owners think about on a daily basis. When interacting with employees within the industry, there may be an awful lot of small business insurance jargon that is not exactly common knowledge to the general population. Here are ten terms to familiarize yourself with before your next renewal.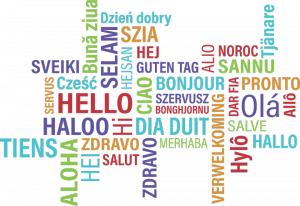 BOP
BOP Stands for Business Owner's Package or Business Owner's Policy. A BOP is a package of policies, sold in tandem for businesses in a certain industry or classification code. Because of historical claims records, insurance carriers know the common risks for certain businesses in certain industries and they have created packages of policies specific to that industry.
Experience Mod
The Experience Modification Rating is frequently referred to as the Mod or the Experience Mod. This rating is a formula that includes the businesses Employer's FEIN by the rating bureau (NCCI or the State Bureau).  The rating compares your loss data to other employers within the same class code of your business. The rating is expressed as a credit or debit on your policy.
Actual Cash Value
The current value of an insured piece of property. This is simply the appraisal value of a piece of property and does not include additional expenses related to a property loss.
Replacement Value
The value of purchasing a new property to replace a lost or damaged property,but it pays for the replacement at today's value. Depending upon the language in the policy, a replacement value policy may include additional expenses like tear down and removal of debris, bringing the property up to current codes, and construction costs on the new property.
First Party
First Party Insurance Policies are policies that deal with the damages to you and your business. They may include damages like replacing a vehicle after a crash, replacing specialized equipment damaged during a storm, or even hiring a PR Firm to restore the reputation of your business after a data breach.
Third Party
A Third Party Insurance Policy deals with the liability your business faces relating to outside third parties that are damaged by the actions of your business. This may include repairing a broken window caused by the employee of a landscaping company or medical costs for someone slipping on their way to the bathroom in a restaurant.
EPLI
EPLI stands for Employment Practices Liability Insurance. This is an insurance policy that can protect your business when it faces a lawsuit related to hiring and firing of employees. In 2016, the Equal Employment Opportunity Commission, collected more than $482 million for victims of discrimination in private, federal and state and local government workplaces. The reason there is a need for this policy is that a lawsuit does not have to be founded to take up an enormous amount of time for you and your business to prove your innocence. An EPLI Policy can help your business stay afloat when you face one of these claims.
E&O
E&O stands for Errors and Omissions Insurance. It is also called Medical Malpractice in the Medical Profession. This policy protects the insured (you the business owner) against liability for committing an error or omission in performance of professional duties. This may include work done by an engineer or architect on a particular construction project. It may also include the work done by a doctor during surgery. Generally, such policies are designed to cover financial losses rather than liability for bodily injury (BI) and property damage (PD).
Hired and Non-owned Auto
Hired and Non-owned Auto Insurance Coverage is designed for businesses who have employees who use their personal vehicles for business purposes or employees who use rented vehicles. The time that these employees are using the vehicle for business purposes is a time when your business is liable for the damages that are caused to third parties as a result of an accident that is the fault of your employee. It is commonly added as an addition to a commercial auto policy, but if your business does not own any vehicles it can be sold as a stand alone policy.
Inland Marine
An Inland Marine Insurance Policy is a specialized form or property insurance that is often referred to as equipment coverage. The primary distinction between inland marine and other property insurance is the fact that inland marine is designed specifically for property which is likely to be moved or in transit. Landscaping companies that have equipment on a trailer is an example of this risk. Inland Marine may be needed for companies with highly specialized property that requires a unique valuation. A land surveyor who uses specialized surveying equipment may need this policy.