A Swimming Pool Maintenance Company has unique risks only the right insurance can take care of
A Swimming Pool Maintenance Companies are fairly unique businesses that exist within a specific niche. Because of the specialization of this niche, there are unique risks that only small businesses within this industry face. Businesses within this industry help clients maintain a cleanly and healthy pool environment during the warmer months of the year. The local lifeguard might be able to put chemicals in the water on a regular basis, but service technicians are trained professionals who can fix problems that exist among all types of swimming pool facilities. This expertise brings about a tremendous amount of risk that a business needs to be protected from. Here are ten types of insurance all Swimming Pool Maintenance Companies should consider.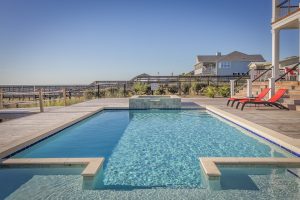 General Liability Insurance
General Liability Insurance is designed to cover basic property damage and bodily injury claims that your business may be liable for to third parties. It provides broad liability coverage for both personal injuries and property damage that occurs as a result of the actions of your business. Some common claims include advertising errors, libel, slander, defamation, as well as common slips, trips, and falls caused by your employees. It is important to remember that general liability insurance is not all encompassing. There are exclusions included in all general liability policies and there are additional coverages needed by nearly all swimming pool maintenance companies.
Workers Compensation
For purposes of Workers Compensation, a Swimming Pool Maintenance Company is given NCCI Class Code 9014. In most states, workers compensation is required by law for most businesses who have employees. There are some states who have exclusions based upon the size and structure of your business. even if your business is allowed to not carry coverage, it is not a wise decision to go without coverage if you have employees. Workers Compensation Insurance provides medical benefits and some lost wages to employees when they are hurt on the job. A business benefits from not being able to be sued for most employee injuries that occur as a part of normal business operations.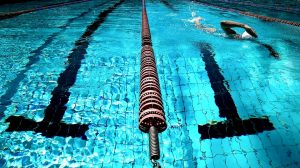 Commercial Property
No matter if your business owns or rents a property, you need to secure some form of commercial property insurance in order to protect your business from property damage. Commercial property insurance protects your businesses physical assets from risks including fire, explosions, bursting pipes, hail storms, tornadoes, theft, and even vandalism. Natural disasters including hurricanes, earthquakes, and floods commonly are not covered by this coverage. These perils are typically not covered unless added to the policy. Commercial property insurance also covers most things inside your property including:  computers, furniture, equipment, exterior signs, fencing, landscaping, important documents, and inventory.
Commercial Auto Insurance
A Commercial Auto Insurance Policy is needed for a swimming pool maintenance company if they have any employees who operate a motor vehicle while on the job. Some form of commercial auto insurance policy is needed by a business regardless of whether the vehicles are owned or leased by the business. If the automobiles are owned, a traditional commercial auto policy will suffice. If a business has employees who use their personal vehicles, the business needs to secure a Hired and Non-Owned Auto Insurance Policy. This type of policy will also need to be secured if a business has employees who operate rented vehicles while on the job.
Inland Marine Coverage
Inland Marine Insurance is designed for equipment that is frequently in transit or stored at a third party location. If a business uses a trailor to transport equipment to a clients location, the trailor and all of the equipment loaded on the trailor are not covered by the businesses commercial auto insurance policy. This is why an inland marine insurance is necessary. This policy is best to be added to a suite of policies in order to avoid gaps in coverage.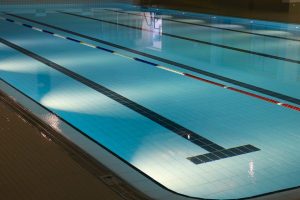 Cyber Insurance
If a swimming pool maintenance business accepts credit and debit cards as a form of payment, it needs to consider some form of cyber insurance. This is especially true if any of the information is stored for any period of time. Data Breaches are becoming more prevalent and small businesses are a prime target as most enterprise level businesses have put in place adequate cyber security measures. Cyber Insurance is almost always sold in a package of two policies. One deals with the first party damages to the business and the other deals with the third party liability a business faces to third parties damage as a result of a data breach.
Business Income and Extra Expense
Business Income and Extra Expense Coverage helps cover the cost of lost income a business experiences when it has to be closed for a period of time after a covered loss. The key to the policy is that the underlying claim has to be a covered loss. If a business is closed due to an earthquake and the proper insurance was not in place, this coverage will not be activated. This coverage can be used if the business is entirely closed or the normal business operations are interrupted.  In many instances, this coverage is the difference between a business being closed for a short time period and never opening the doors of the business again.
Surety Bond
A Surety Bond is an agreement between three parties, The three parties involved include the swimming pool maintenance company, the client, and the insurance company. The agreement insures the insurance company will pay your client an agreed upon amount if the business cannot deliver up to the standards of the contract. Many times a bond is required as part of a contractual agreement. The difference between a bond and a insurance policy is that the business is required to pay the insurance company back instead of just a deductible. Not all businesses are eligible for a bond depending upon the insurance carrier they are partnering with. Carriers prefer to offer bonds to established companies with a clean claims history.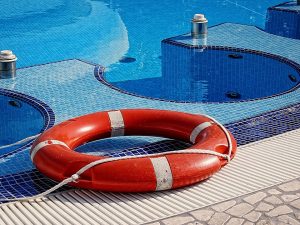 Umbrella Insurance
An Umbrella Insurance Policy is a cost effective way to ad to the limits of any existing policies. the way an umbrella policy works is that it will kick in only when the limits of another covered loss have been met. Take for example is a commercial property insurance policy has a limit of $500,000 on a property that is worth $400,000. There are additional cost associated with cleanup and removal of all debris. Also, there may be new ordinance or laws that are required int he state, county, or city that were not existent when the property was previously built. In order to bring the new building up to code, the cost of the new property may exceed the $500,000 of the commercial property insurance policy. In this case an Umbrella Policy would kick in to cover the additional costs up to the limits of the Umbrella Policy.
Business Owner's Package (BOP)
A BOP is a suite of insurance policies designed for a specific industry and they are created to save a business money while preventing any gaps in coverage. Insurance carriers have decades worth of claims data to determine what types of claims certain businesses within certain industries are likely to face. Because of this information, carriers design a recommend package of policies for businesses within a particular industry and a specific classification code. Partnering with an independent insurance agent is a great way to determine which package of products is best for your business.