What you need to know about Employment Practices Liability Insurance (EPLI)

The Need
I've seen numerous places that the Equal Employment Opportunity Commission (EEOC) receives around 100,000 charges of employment discrimination a year — hardly a drop in the bucket.  Employment discrimination claims are only one type of claim covered by EPLI Insurance. Furthermore, businesses are three times more likely to be sued by an employee or former employee than to experience fire damage (something nearly every business insures against occurring). In addition to heavy defense costs, the average compensatory award in a federal employment discrimination case is around $500,000 and growing. This excludes defense costs and punitive damages. In summary, EPLI related claims are relatively common and are growing in frequency. Such claims can lead to a devastating liability for businesses.
Basic Overview
As similarly described in resources devoted to the ins and outs of insurance coverage, like www.IRMI.com, Employment Practices Liability Insurance is a type of liability insurance covering wrongful acts arising from the employment process. EPLI provides protection against many kinds of employee lawsuits, including claims of:
Wrongful termination
Retaliation
Sexual harassment
Discrimination
Breach of employment contract
Negligent evaluation
Failure to promote
Wrongful discipline
Deprivation of career opportunity
Wrongful infliction of emotional distress
Mismanagement of employee benefit plans
The most frequent types of claims covered under such policies include: wrongful termination, discrimination, sexual harassment, and retaliation. The policies generally cover management personnel, directors and officers, and even employees as insureds. The most common exclusions are for bodily injury, property damage, and intentional/dishonest acts. Employment Practices Liability Insurance policies are written on a claims-made basis. The forms contain "shrinking limits" provisions, meaning that insurer payment of defense costs—which are often a substantial part of a claim—reduce the policy's limits. This approach contrasts with commercial general liability policies, in which defense is covered in addition to policy limits. Although EPLI is available as a stand-alone coverage, it is also frequently sold as part of a management liability package policy.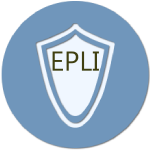 Employment Practices Liability Insurance Coverage can vary substantially among insurance carriers. Some of the most important considerations include whose acts are covered which is beneficial to be as broad as possible. This is especially beneficial to independent contractors, a company's board of directors (and it's affiliates) and leased or seasonal employees and volunteers. The definition of which claims are covered can vary. It is beneficial to the insured for the definition to be as broad as possible. Another relevant clause related to EPLI coverage is the "hammer clause". A strict hammer clause means an insurer must seek an insured's approval prior to accepting a settlement offer. This requires the insured to be responsible for all additional costs which accrue above the cost of an offered settlement. Typically the insurer recommends the insured accept. A soft hammer is sometimes available which is similar to the hammer clause. Except that the insured and insurer split the costs above the cost of the settlement at some agreed upon percentage (often 50/50). Retention limits and limits of insurance are also relevant. There are often higher deductibles/retention associated with EPLI claims than other types of insurance. Retention levels and limits of insurance substantially affect the cost of EPLI policies.
Claims Examples
The Hartford, one of the leaders in providing Employment Practices Liability Insurance, provides numerous claims examples. One example includes a retaliation claim where an employment offer was rescinded. The claimant alleged the offer was rescinded due to complaints about sexual harassment where as the employer claims the offer was rescinded due to the applicant's overreaching in the hiring process. The case didn't settle due to the applicant's hefty demands. While the insured prevailed at trial with a defense verdict, they were left with $254,000 in defense costs (which are generally covered under EPLI policies). As with many examples, the insured may prevail in the claim (or make a modest settlement), but defense costs often run up into the hundreds of thousands. Without adequate EPLI insurance, that could lead to devastating liability for insureds (or lead to ill-advised settlements to avoid defense costs).