Hired and Non Owned Auto Insurance is a type of insurance policy that many businesses need and far too many fail to secure. According to the International Risk Management Institute, Hired and Non Owned Auto Insurance is defined as; 'an auto that is used in connection with the named insured's business but that is not owned, leased, hired, rented, or borrowed by the named insured'. In layman's terms this is an insurance policy for a business when an employee of that business uses a vehicle for business purposes that is not owned by that business. This could be an employee driving their personal car for business purposes or it could be an employee driving a rental car while travelling to a conference representing the business. The insurance policy will cover bodily injury and property damage to third parties damaged by an accident that is the fault of your employee.  This policy can be purchased as a standalone policy or as an add on to your commercial auto or general liability insurance policies. Here are some things you need to know about this coverage if you own a small business and have employees who use vehicles the business does not own.
You can purchase it as a standalone policy, or you can add it on as a rider to your General Liability Insurance.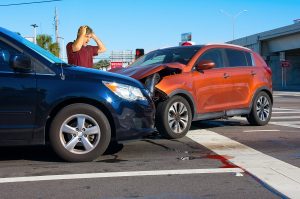 What exactly does Hired and Non Owned Auto Insurance Cover?
Hired and Non Owned Auto Insurance covers some damages for cars that employees of your business use but the business does not own those cars. These vehicles include rental vehicles, leased vehicles, and employee personal vehicles. The policy covers specifically the damage caused to third parties, but not always the damage to the vehicle your employee is driving.
Examples of when you need this coverage
You send an employee on an errand to pick up supplies in their own vehicle.
An employee rents a vehicle on a business trip.
You send a limo to the airport to pick up an important client.
An employee runs out to get coffee or pick up lunch for everyone in the office.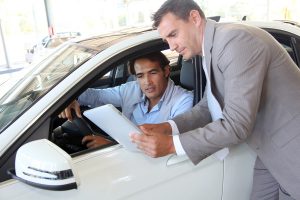 What is not covered under a Hired and Non Owned Auto Insurance Policy?
A Hired and Non Owned Auto Insurance Policy does not pay for physical damage to your employees vehicle. That damage would be covered by the employees personal auto insurance policy.  It also will not pay for the repair of a rental vehicle that is damaged by in an accident that is caused by your employee.  It does not cover accidents that occur during a commute to work, unless the employee is using a vehicle rented by the business. Another scenario that is not covered by a Hired and Non Owned Auto Insurance Policy is when an employee is running a personal errand during work hours, but they are not doing business operations.
What are the differences between Hired and Non Owned Vehicles
Hired Vehicles refer to car services like a taxi or limousine and rented vehicles your employees use for business purposes. Non Owned Vehicles refer to vehicles that are used by your employees that are not owned by the business. The most common example of this is an employee using their personal car for business related travel.