Guest writer Matt Krumrie with College Recruiter
Careers in risk management and commercial insurance may sound dry to recent grads, but that couldn't be further from the truth, says Peg Newman, Partner with Sanford Rose Associates, Newman Group, an executive search firm that has been placing professionals in the risk management and commercial insurance industry for over a decade.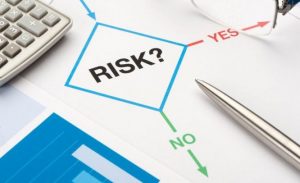 So what do risk management professionals do? According to this risk management career profile "risk management involves assessing and quantifying business risks, then taking measures to control or reduce them. Risk management often is part of the compliance function, but also may be part of specific business units, such as securities trading desks or loan origination departments."
"The wow for people who join the field is that they will be trained to provide business consultation services to companies of all types and sizes," says Newman. "Risk management professionals work directly with company leadership of small mom and pop shops up to multinational businesses with interests in many different industries."
Risk managers evaluate and make recommendations for insurance coverages, business process changes and more. Aspiring risk management and commercial insurance professionals should not only develop skills specific to risk management and insurance careers, but they should also understand sub-sectors within a wide variety of industries, such as manufacturing, health care, technology, engineering, consumer products, and more. If there is a business or an industry, it needs someone with a risk management background. There are are also subsectors within these industries that need expertise. Operations, cybercrime, human capital, finance, management, workers' compensation, safety, training, and more, says Ryan Daniele, Director of P&C Operations for MJ Insurance, one of largest privately held insurance agencies in America, with offices in Indianapolis and Phoenix.
So what exactly do interns or recent college grads working in risk management within the commercial insurance industry do all day? Check out these 5 cool projects as described by Daniele.
Loss control visits: Several things are conducted during a loss control visit, and the needs of the visit vary, says Daniele. The visit could find the risk management professional analyzing property (brick and mortar), potential safety hazards, workers' compensation exposures, and examining auto fleet (if applicable).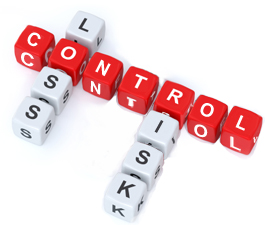 "These initial visits typically end with recommendations for improvement upon those risk management controls and require a follow-up visit," says Daniele. "Company loss control is really another set of eyes to help a client improve their risk controls that they may already have in place."
Loss control consultants (sometimes called risk engineers) can also conduct training, says Daniele. Some are certified to offer ISO training that is required for many manufacturers. They also can do fleet safety, lock out/tag out (for proper machinery operation), and forklift training, among many types of training.
"A loss control visit is an excellent way to get to know and understand the operations of our clients (insureds) because we get to be really intimate with what they do," says Daniele. "We typically get to tour the facilities and get to see the operations while they are going on. It can be very interesting. We feel that it is a great way to see another aspect of risk control and how we can help our clients in a multitude of ways and it exposes them to many facets of risk management and risk consulting. It helps tie into why they need specific coverages and why certain losses may happen."
Policy maps: Interns and entry-level employees are creating visual diagrams depicting current coverages and coverage gaps to C-level executives. This work is non-industry specific, so this can have an impact on any type of client, or company, big or small.
Self-insurance project: Risk management professionals in the commercial insurance industry research rules and costs associated with being self-insured for workers compensation. The task involved discussing self-insurance requirements with individual state insurance departments/rating bureaus.
Client visits, including sales calls: It's important for interns and recent college grads to attend client visits. "We do this so they can see what our interactions look and feel like," says Daniele. "To me, this is a very valuable experience getting to sit in front of clients and being a part of a business setting. We also strive to give our intern different dynamics depending upon their interest. We don't want them sitting behind a desk the whole time."
Special projects: This may include working with account managers to review specific accounts, seeking specific coverages in policy language, review of insurance schedules, policy checking reviews, and other projects as needed. "It's quite a variety," says Daniele.
For example, one intern recently went through cyber training, and will be accompanying other team members at a client meeting dealing with their cyber security risks/needs. Another is spending time within the risk analytics department, learning policy maps and loss analysis – critical elements of risk management.
Exploring a wide variety of project work, and taking on new challenges early in one's career can better prepare them as they move forward in their risk management career. And a diverse background and variety of experiences can lead to more career opportunities in the future.
"It's endlessly interesting, and every business needs insurance and risk management tailored to their specialized business and the scope of their operations and their risk," says Newman.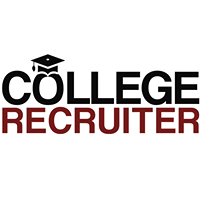 BIO
Matt Krumrie: Matt is a freelance writer and digital media professional. He regularly contributes to College Recruiter, which believes that every student and recent graduate deserves a great career. College Recruiter features thousands of articles, blogs, videos, and other content as well as 300,000 internship and entry-level postings for open jobs. Matt's writing focuses on careers and jobs, business and sports. He is also an expert resume writer who works with clients all over the U.S. to help write professional resumes that get results. Follow Matt on Twitter @MattKrumrie.