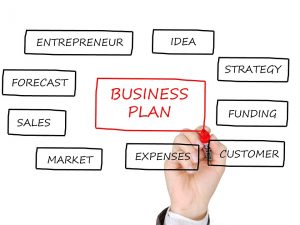 So you have decided to (or maybe you are still considering) taking a leap most of us only dream of.  That leap is to start your own business. Perhaps you have worked for someone else in your trade for several years and want something of your own.  You may be fresh out of school (or still in school) and want to get started early.  Maybe you just have a unique opportunity to start your own business. If this is you than you are probably looking at what you need to start:
Start up capital
Supplies
Office/shop space
Sales opportunities
These are things all first time business owners are looking for. One thing many new businesses put off until last moment is insurance. You will spend thousands of dollars just to start up your dream of owning your own business; you don't want one accident to take it all away from you. Below are several insurance policies that can protect you from claims that could easily ruin your dream of owning your own business. Here we will go over the basic areas that you want to look at for starting your own business, and when you want to start looking.
First, Why is this important? Claims with new businesses can be more devastating for a few reasons.
The controls that are in place to prevent/reduce the extent of claims/liabilities are less established. Many of these types of firms can be started in a home office.
New businesses are many times less defined in their operations, which can bring the operations in to areas the business owner may not be as familiar with. These areas they may not have as much experienced in. This can bring up more risks a
Some businesses do not have an established LLC or Corporation established. Regardless of the insurance policies you have, it's important to work with your attorney and CPA to make sure you choose the business entity type that works best for you. This separates your business liabilities from impacting your personal assets. It is bad enough if the incident you could have protected closes your business, but it is a much worse situation if the same incident causes you to lose your house or your savings.  
Here are a few policies we recommend you start out with pretty early on:
Commercial Auto – Commercial auto is a topic in itself and oftentimes one of the most overlooked policies by a new business owner since many people just use their personal auto's and don't see this as something they need. This might not be the first new policy you look to get, it should be the first insurance policy you likely already have that you will want to look at changing though. If your using your personal vehicle for business purposes, at the very least you want to make sure your agent and insurance carrier is aware of that and that you have business use on your policy, upgrading your personal auto policy to a commercial auto policy might be a couple bucks more, but in many cases the difference is a lot less than you may expect, plus, a less expensive policy that doesn't cover what you need isn't really that valuable anyway.
General liability –  Starting a business, general liability is the first policy most companies look for. If you're a retail store its sometime referred to as "slip and fall coverage" to cover liability from bodily injury on your premise. Keep in mind, some of these policies only do that and might not cover all/any off premise damages. These policies come in a variety of forms and coverages and the pricing typically reflects that, that's not also to say you cant shop to make sure you're getting the best value. This for some business types can be packaged into a Business Owners Policy that can cover property and other additional coverages your company needs like Data Breach, EPLI and Hired/Non owned auto liability.
Workers Compensation –  For starters let me clear a couple things up first: Workers Compensation is not automatic; it's not something automatically gets taken out of payroll without you getting a policy in place first. This policy covers employee injuries when hurt on the job for medical expenses and a portion of lost wages. For some high risk businesses like heavy manufacturing, construction and transportation this can be one of the most expensive and hardest policies to get competitive quote's on and can be frustrating for businesses owners that just want to buy the policy. The key in the beginning is getting a policy in place, pay your bill on time, and keep continuous coverage. Once you have a prover record, especially for 3 years with coverage in place the market is a lot easier to get coverage for companies that have established. If you are a labor intense business the pricing can seem very high, the expense for covering a claim out of pocket, and fines from many states can be just as expensive if not more than your premium would be anyway. This normally isn't needed until you hire an employee, but sometimes contracts can still require it which can open up more business opportunities for your company.
Professional Liability –  For some companies your biggest risks aren't necessarily a customer slipping and falling, or an employee injuring themselves. Many professional firms have what can be equally as damaging of risks to them. The obvious ones are your Physicians Medical Malpractice, your insurance agents and accounts have Errors and Omission's insurance to cover mistakes or professional errors made. Little mistakes can make huge claims but there are some companies you don't think of needing this like Printing companies, Website Developers, IT Companies, Bookkeeping and Marketing Firms. Website Copyright infringement, or a faulty code in a software program that causes a glitch or even worse a breach could be a huge expense and could mean huge liability on your company.
Every business owner is worried about protecting what they own. The property you own can be devastating if its lost, damaged or stolen. However, the liabilities you take on during the everyday course of your business operation can be even worse and costlier. Even if you don't own any property. There are insurance policies to cover the obvious, but also many things you wouldn't think of. If there is a chance of an injury, fire, something stolen, or decreasing in value for something other than every day wear and tear (heck maybe there's a policy for that too) there is likely an insurance policy for it. Working with a Professional Insurance Agent that can give you options and help guide you on the coverages that would be most important to you.