It is never an enjoyable endeavor to think about the risks your small business faces, but ignoring those risks will never make them go away.  This is especially important if you own a dry cleaners. Making sure that you know exactly how much your business is and is not covered can be the difference between your business being closed for a week and your business having to close its doors forever.  There are many types of risk a small business may face. The risks you will face in the dry cleaning industry may be dramatically different than if you operate a beauty salon, a florist or even a food truck.
If you operate in the dry cleaning industry, there are many risks that are unique to you and your business. Take for example if a piece of machinery breaks and you have to be closed for an extended time, will your insurance cover the lost revenue during the down time? If your business damages a clients clothes and your business gets sued, will your insurance cover the lawsuit? If an employee is hurt on the job, how much and what types of medical coverage will your workers compensation insurance pay for? These are all questions you need answered in order to adequately insure your business.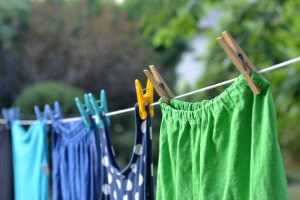 The first step to finding the best insurance coverage for your dry cleaning business is to find the right insurance agent. It is wise to consider an independent insurance agent who partners with many different carriers. Some agents only partner with one carrier or a select few carriers. This limits the amount of carriers competing for your business. An independent agent typically interacts with between 5 and 30 carriers. This allows them to shop your coverage around so you don't have to. They can use this leverage to get more coverage at rock bottom prices.
Once you have found an experienced independent insurance agent with whom you trust you will more than likely have some questions for them to answer.   At this point in the process it is important to spend an adequate amount of time with them describing exactly what it is you do and do not do on a daily basis. You know your business better than anyone else and it is wise of you to never assume someone else knows all of the intricacies of your operations. This meeting does not have to be exhaustive, but you should take enough time so that your insurance agent can first properly classify your business and second they can search for the proper coverage for your unique needs. You may be comfortable with more risk than another business owner and the only way your agent will know this is if you communicate your priorities to him up front. If you are the type of business owner who wants the most coverage no matter the cost than you need to communicate that to them as well. The agent can only find coverage to suit your needs as best as you express those needs to him. If you do not take the appropriate amount of time to give him an accurate idea of your operations and the amount of coverage you want than you are leaving your risk management to a guessing game. This is never the best way to protect your most prized investment.
Here is a list of all the classification codes used by cry cleaners for insurance purposes.
SIC Business Insurance Codes:
•   7216- Drycleaning facilities- Except Rugs
•   7216- Drycleaning and Laundry- Coin Operated
NAICS Liability Classifications:
•   812320- Dry Cleaning and Laundry Services (not coin operated)
•   812310- Coin Operated Dry Cleaning and Laundry Store
Business ISO General Liability:
•   Code: 14732- Dry Cleaners and Laundry Stores Front (receiving station)
•   Code: 14733- Dry Cleaners and Laundry Store
•   Code: 45678- Dry Cleaning and Laundry Plants
Common Workers Compensation Class Codes:
•   2586- Dry Cleaning Plant- All Employees
•   2589- Dry Cleaning or Laundry- Retail Store and Drivers
•   2590- New York- Dry Cleaning or Laundry Store
•   8017- Retail Store (Pick-up and Drop-off only)