What is a BOP?  If you work in insurance long enough, this becomes a question you receive quite frequently.  Many small businesses shop their policy around themselves to many different insurance companies. This can save those businesses some money, but it does come at the expense of the business owner's precious time. Most insurance companies attempt to remedy this problem by offering a Business Owner's Policy (BOP).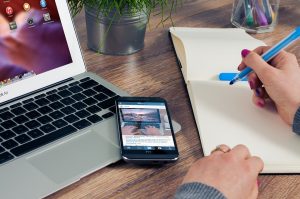 A Business Owner's Policy is an insurance package designed for businesses in a particular industry. These packages can be adjusted to fit the needs of each individual business, but they most commonly come in packages specific to each industry.  Over time, insurance companies have found certain coverages are needed by all businesses in a particular industry.  Because they have a unique insight in to the loss history of many businesses in that particular industry they tend to recommend a certain package of policies for that industry.  By offering a business owner's policy, insurance companies can make sure there are no gaps in coverage.  At the same time they can make sure the business is not carrying too much or unnecessary coverage. Carrying a BOP benefits a business owner in three main ways.
Pricing
Pricing is one of the first aspects that attract business owner's to choosing a BOP.  Insurance carriers are more likely to give businesses a discount if they know they are going to sell a business multiple policies. Business Owners can do the shopping for themselves, but they have to spend time searching for better coverage and price instead of working on their business. With the help of a good independent insurance agent, a business owner can allow the agent to shop the policy around to many insurance carriers. This allows the agent to negotiate the best price and the most complete coverage. For this reason, it is important to choose an insurance agent who has relationships with many insurance providers, not just a select few. Many agencies work exclusively with just a few carriers and this does not allow the agent to shop around your policy if you are in a tough classification code or have a negative claims history.
No gaps in coverage
Another great reason to consider a BOP is to ensure there are no gaps in coverage. Shopping for your policies individually might save a business a few bucks on the front end, but it be very detrimental to your business when a claim occurs.  This is a portion of the insurance industry where a few grey areas occur. When an incident occurs and a business has policy from many different carriers, at best they business will have to wait additional time while the carriers determine who is liable for the claim.  At worst, having several different carriers can cause the claim to not be covered at all.  On the contrary, if the policies are all with one carrier, the underwriter will just determine which policy needs to kick in and then processes the claim.  This is because, if you have a BOP with just one carrier typically there is General Liability, Professional Liability and an Umbrella policy. In this case the insurance company just determines which policy is in effect and processes your claim. When every policy is carried with one insurance carrier, that carrier can ensure there are no gaps in your policy.
Certificates
The final way businesses benefit from carrying a Business Owner's Policy is when there is a need for a certificate. This occurs when businesses are involved in projects they are contracted on. Many artisan contractors do work for several general contractors. Take an electrician as an example. For each general contractor an electrician does a project for they need a certificate proving insurance coverage. If each coverage is with a different carrier that is an additional call the electrician has to make. If that electrician has a BOP they call one agent and can get a certificate for all of their policies.
These are three of the many benefits business owners get when they go with a Business Owner's Policy. BOP's are a win-win situation because the insurance company benefits from more business while the business owner benefits from having better service, more complete coverage and usually a better price. When in need of a business insurance quote it is also important to consult with an insurance agency who partners with many carriers. This will allow their agents to shop the policy to more carriers and ensure your business is getting the best coverage at the absolute lowest rates in the industry.