Liquor Liability
Liquor Liability Insurance is also known as dramshop liability in many parts of the United States. Most businesses that sell or serve alcohol are either legally required to buy Dram Shop insurance, or will benefit and protect their business by having this insurance coverage.  Here are nine things to consider when deciding to buy Liquor Liability Insurance.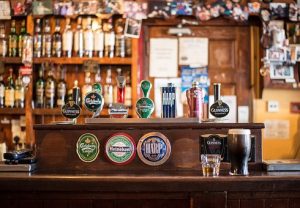 Dram Shop Laws exist in 43 states
"Dram Shop" laws (a law that makes a business liable if they serve a patron who is clearly intoxicated) exist in forty-three states. Each law is unique to the state it exists in. Most laws require some legal liability to be placed on any business serving alcohol or allowing alcohol to be served on a property owned by the business.
Liquor Liability Laws differ by state
Each state has their own unique laws governing liability. The best way to make sure you have the proper protection for your establishment is to partner with an independent agent who has experience offering coverage to liquor serving establishments.
Most states require coverage
In most states it is a requirement to carry Liquor Liability Insurance just to be in business. Even if the law does not require coverage, it is always best to carry some coverage to protect the business from liability resulting from the actions of intoxicated patrons.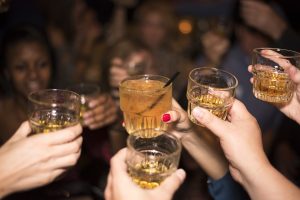 Most Banks or Financial Institutions Require Liquor Liability Coverage
Even if your individual state does not require coverage, many banks and other financial institutions require coverage in order to get a loan on a property or a business line of credit.
You don't have to serve alcohol to be sued
If you rent out a facility that allows parties where alcohol is served or sold, you can be sued because of the actions of intoxicated guests at your facility. If you allow guests to rent out your property and alcohol is served, you can protect your business with Dram Shop Liability Insurance.
Some states allow multiple establishments to be defendants in a lawsuit.
Most states only allow them to be defendants in a lawsuit when an intoxicated person causes bodily injury to a third party after attending the establishment. Even if the patron spent a majority of the night consuming alcohol at another location. The establishment must prove that the patron was not or did not appear intoxicated while at their establishment.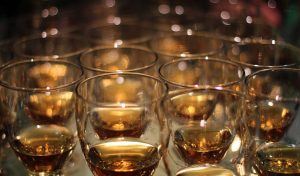 Homeowner's and Commercial Property have Lower Limits
Some Homeowner's or Commercial Property Insurance Policies cover liquor liability. Typically this coverage is very specific and the limits are much lower then a Liquor Liability Insurance Policy.  If Dram Shop Liability is covered by a homeowners insurance policy, it commonly is limited to $100,000 to $300,000 in coverage, according to the Insurance Information Institute (I.I.I.).
Underage Drinking is not covered by Liquor Liability
Most all Liquor Liability Policies do not cover issues regarding underage drinking. This is because underage drinking is a crime. If the establishment served an underage patron, they broke the law. Any time a crime is committed it invalidates an insurance policy. This is why you see managers and bouncers acting like professional wrestlers when they encounter an underage drinker on their premises.
Alcohol Awareness Education
Many carriers offer discounts on liquor liability coverage to establishments that provide alcohol awareness education and training to employees. This is a must for any establishment that offers alcohol. Not only because it can reduce what you pay for commercial insurance, but it can drastically lower the likelihood of a severe incident occurring on your premises.